CUVO Videoart Festival 2023 Open Call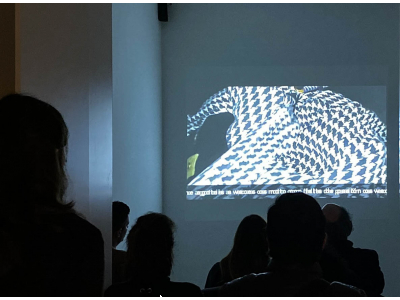 Type
Biennial/Festival, Competition, Exhibition
Category
Conceptual, Digital, Video
Status
Archived
Deadline
September 30, 2022
Application Fee
Free
Host
Location
Madrid, Spain
The International Videoart Festival CUVO launches a new open call for the next edition of the festival called "[An]Ecstasy" intended for video artists all around the globe. Since its outset in 2017 the festival has visited multiple places like The Experimental Space ART ROOM in Madrid, The Museum Francisco Sobrino in Guadalajara, the Cultural Centre Margarita Nelken in Coslada or the Lorquimur Foundation in Lorca.

For this seventh edition we want to ponder about the absence of pain in what philosopher Byung-Chul Han has called palliative societies. We are open to any creation regardless of format, technique or genre. We'll select eight of the most groundbreaking videoart works that will shape the travelling exhibition of the festival in Spain along 2023. Winners will receive a commission for each exhibition pass outside our gallery.

Participants must send to cuvofestival@gmail.com the application form linked in our web alongside with his video attached in the mail or via download / screening link (maximum length allowed is around 5 minutes).