Open Call - Gil Artist Residency - Iceland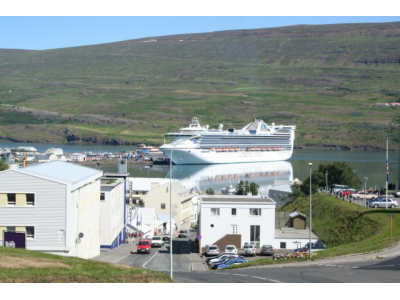 Type
Exhibition, Residency
Category
Installation, Mixed Media, Painting
Status
Archived
Deadline
August 1, 2022
Application Fee
Free
Host
Location
Akureyri, Iceland
Gil Artist Residency is an Artist in Residence Program located in Akureyri, North Iceland.

Founded in 1991 by the Gilfélag Society.

We aim to stimulate creativity through interaction with the local environment, artists and cultural institutions, and seek to foster relations between participants and the local community.

The Gil Artist Residency is a place for artistic research, production, meetings and exhibitions.

Accommodation
We offer artists in residence the possibility to live in the studio: single bright studio which is provided with wifi, two work desks, shelves, closet, one and a half size bed and a sofa bed for guests.

Studio/ workspace
We are located in the town center, in the Art Street, where the Art Museum and several galleries, artist studios, restaurants and bars are located. At the end of the street is the shore of Eyjafjörður, a beautiful mountain view of the fjord. Akureyri is a small town with an easy access to open nature.

We can accommodate one or two artists, in a private apartment with a studio, fully equipped kitchen & bathroom and a gallery for final events & exhibitions. Our exhibition space Deiglan is next door and has an internal access from the studio.

Basic equipment is available in the studio. Every artist brings their own materials, one can also purchase in Akureyri.

Fees paid by the Artist:

Please see information on pricing at the top of the page.
Included is:

The studio space and living area: 65m2
Washer/dryer and linens/towels
Electricity, heating and water
WiFi
Final Event (presentation and/or exhibition at the fully equipped Gallery)
Publicity/Press Release
Basic tools
Note: Once your application has been approved, your place will be secured on receipt of a deposit. Travel, transport, visa, daily living expenses, medical insurance and production are not included.

Unfortunately we don't offer any grants but we offer a formal letter of invitation for applications elsewhere.

Expectations towards the artist
The artists are expected to give a presentation and/or exhibit their work at our gallery Deiglan. Generally the last weekend of each month is allocated for the artist in residence.

Selection process
Residents will be selected by the Gilfélag Society based on the quality of their work, commitment to their practice, and ability to interact positively with the community at large. All applicants will be contacted by email within 6 weeks after deadline.
After you have been contacted, you have a week to accept the offer and another week to send a deposit of 20.000 kr. ISK, full payment needs to be sent 3 months prior to your stay.