Morning, Noon & Night. Rhea Zine 2nd Edition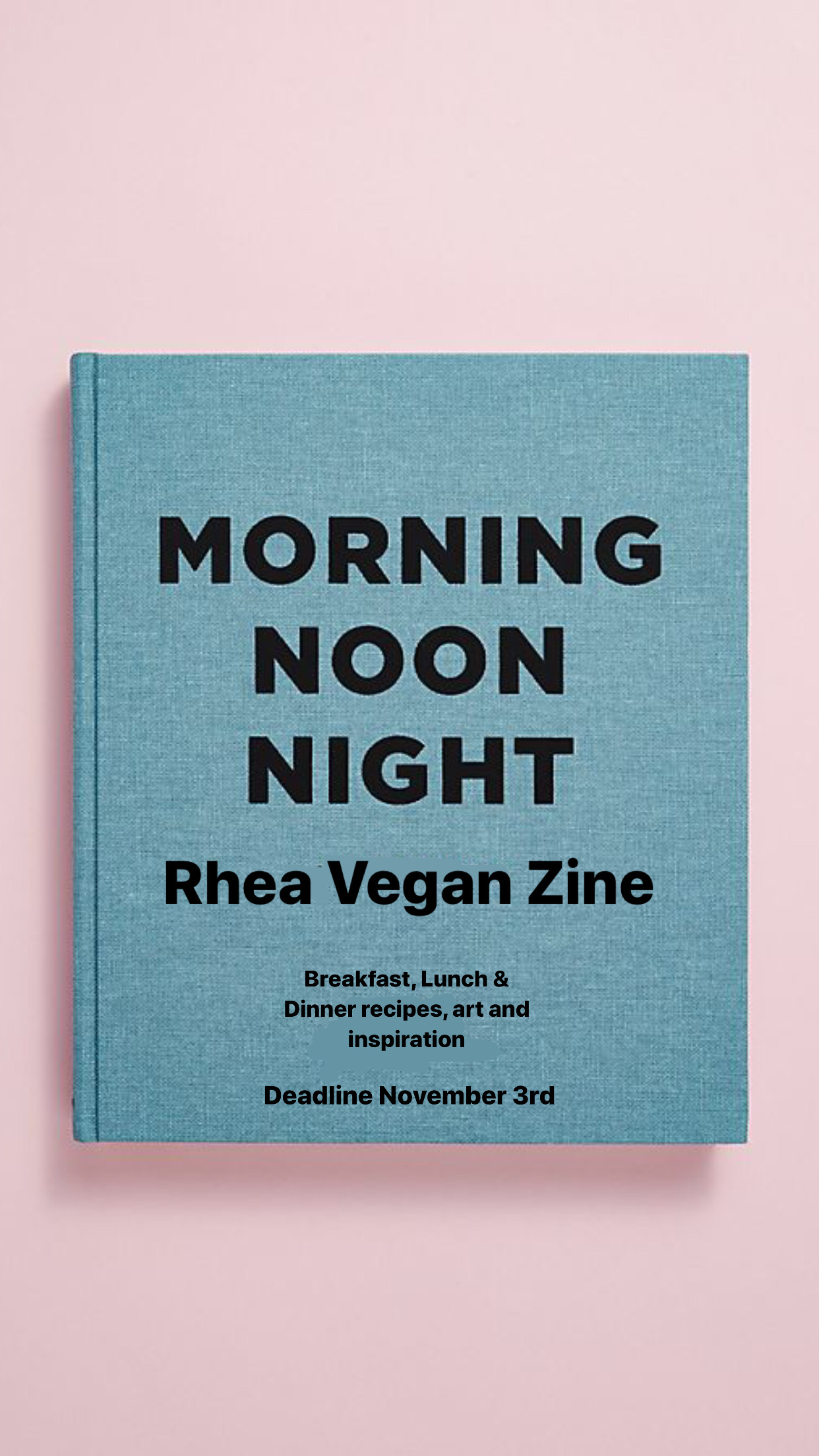 Type
Exhibition, Online Exhibition, Publication
Category
Digital, Drawing, Mixed Media
Status
Archived
Deadline
November 3, 2020
Application Fee
Free
Host
Location
Chicago, United States
Rhea Vegan Zine is now accepting applications for our 2nd Edition! 
We are working within the theme "Morning, Noon & Night/Breakfast, Lunch & Dinner.' 
Examples what what we're looking for: Vegan recipes with words, photos of your favorite vegan dish, experimental images of vegan food, illustrations, poems, digital work, doodles, paintings, photos of your food sculptures. 
We hope to gather work that fits into one or all of the three categories, morning (breakfast) noon (lunch) or night (dinner/dessert)
Rhea: Titaness and goddess of nature. Daughter of the earth goddess Gaia and the sky god Uranus, and known as "the mother of gods".
Rhea Zine is an all vegan recipe collective that is open to all artists in this universe and beyond to submit their vegan recipes and food related artwork.
Zine will be digital. Each artist will be sent a free link for the zine and others will be able to purchase their copies online. 100% of any proceeds will be donated to animal rights organizations/sanctuaries. 
Find our submission form here:  
https://docs.google.com/forms/d/e/1FAIpQLSd6z3jh16WAkrWpsBSPf30aiTLdjoK9mq3Oz2sVfqZXXp4ysw/viewform?usp=sf_link
email questions to katetatsumi@gmail.com
Deadline is Nov 3rd 2020.