NORTH INDIAN RAGA WITH INDRANI MUKHERJEE, MAHESH KALE AND JAYASHRI RAMNATH - ONLINE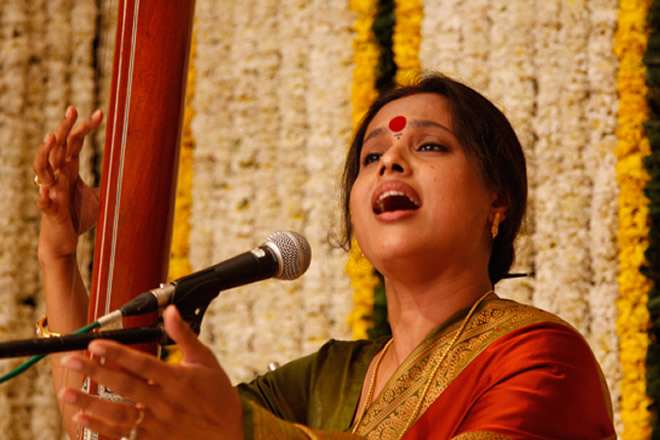 Type
Residency
Category
Other
Status
Archived
Deadline
August 17, 2020
Application Fee
Not Available
Host
Location
Online, United Kingdom
As an introduction to Terry Riley's class in North Indian Raga in 2021, we've put together this stellar workshop featuring three of the most acclaimed and celebrated Indian Classical musicians of our time – Indrani Mukherjee, Mahesh Kale and Jayashri Ramnath.
https://www.campfr.com/online/northindianraga">https://www.campfr.com/online/northindianraga
Over four days of online lessons, presentations, interactive singing workshops and individual feedback sessions, this course will give a wide overview of the subject of Indian classical music, whilst diving deep into specific areas and skills. On day one, Jayashri will give an introduction to understanding carnatic music. On day two, Indrani will carry out voice training and an exploration of Thaat, Raga, melodic development and improvisation within the rhythm cycle (Tala). On day three, Mahesh will take the learning from the first two days as a platform to introduce ideas of improvisation, and the application of melodic development and improvisation to musical composition. Assignments will be set, and after a two day break to work individually, Mahesh will catch up with the group again to offer feedback and assessment.nath.