Call for Submissions - Documentary Project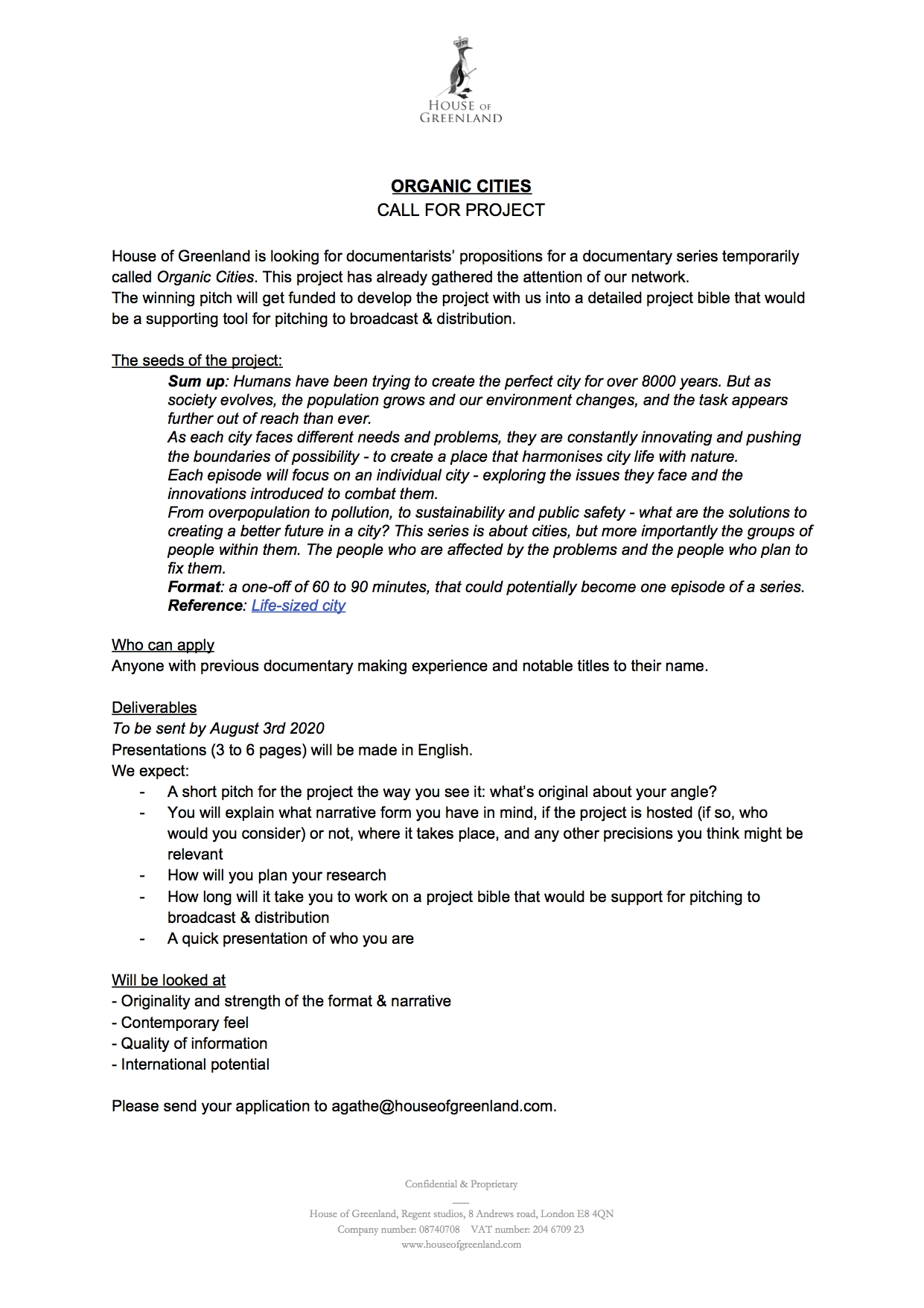 Type
Competition, Curatorial Proposal
Category
Digital, Film, Video
Status
Archived
Deadline
August 2, 2020
Application Fee
Not Available
Host
Location
London, United Kingdom
House of Greenland is looking for documentarists' propositions for a documentary series temporarily called Organic Cities. This project has already gathered the attention of our network.
The winning pitch will get funded to develop the project with us into a detailed project bible that would be a supporting tool for pitching to broadcast & distribution.
For more information see the attached image.
Deadline 3rd August, 2020