OPEN CALL - 2021 "9 for 19" Exhibition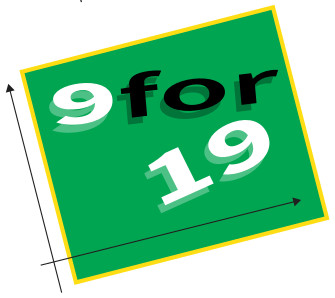 Type
Exhibition
Category
Conceptual, Design, Digital, Drawing, Installation...
Status
Archived
Deadline
September 7, 2020
Application Fee
Not Available
Host
Location
New York, NY, United States
First Street Gallery announces a unique exhibition opportunity, "9 for 19," opening January 6th, 2021 held in our Chelsea Gallery located at 526 West 26th Street Suite 209, New York, NY 10001. Given the current challenges that have shuttered all our vibrant arts venues we can't wait to celebrate the visual arts in person! If, due to unavoidable circumstances that might prevent a physical installation, we will hold the exhibit online and will fully support the participating artists in promoting and showing their work through a variety of social media platforms where their individual work will be featured.
The show will highlight a select group of nine artists, who will have an exhibition area of approximately 12' x 12' of wall space (not necessarily contiguous). Artists with 3D work will be given the equivalent amount of floor space. Selected artists may, within reason, use their space in whatever manner they feel shows their work to its best advantage. Artists will be required to submit a planned layout prior to installation and are strongly encouraged to install their own work.
ENTRY DEADLINE: Tuesday, September 8, 2020
Entry Fee: $55 for 5 images
Prospectus at: https://www.firststreetgallery.org/exhibitions/2020-2021-season-archive/2021-9-for-19-prospectus/
Contact: info@firststreetgallery.org; 646-336-8053