Listening to the Universe – Radiophonien des Alls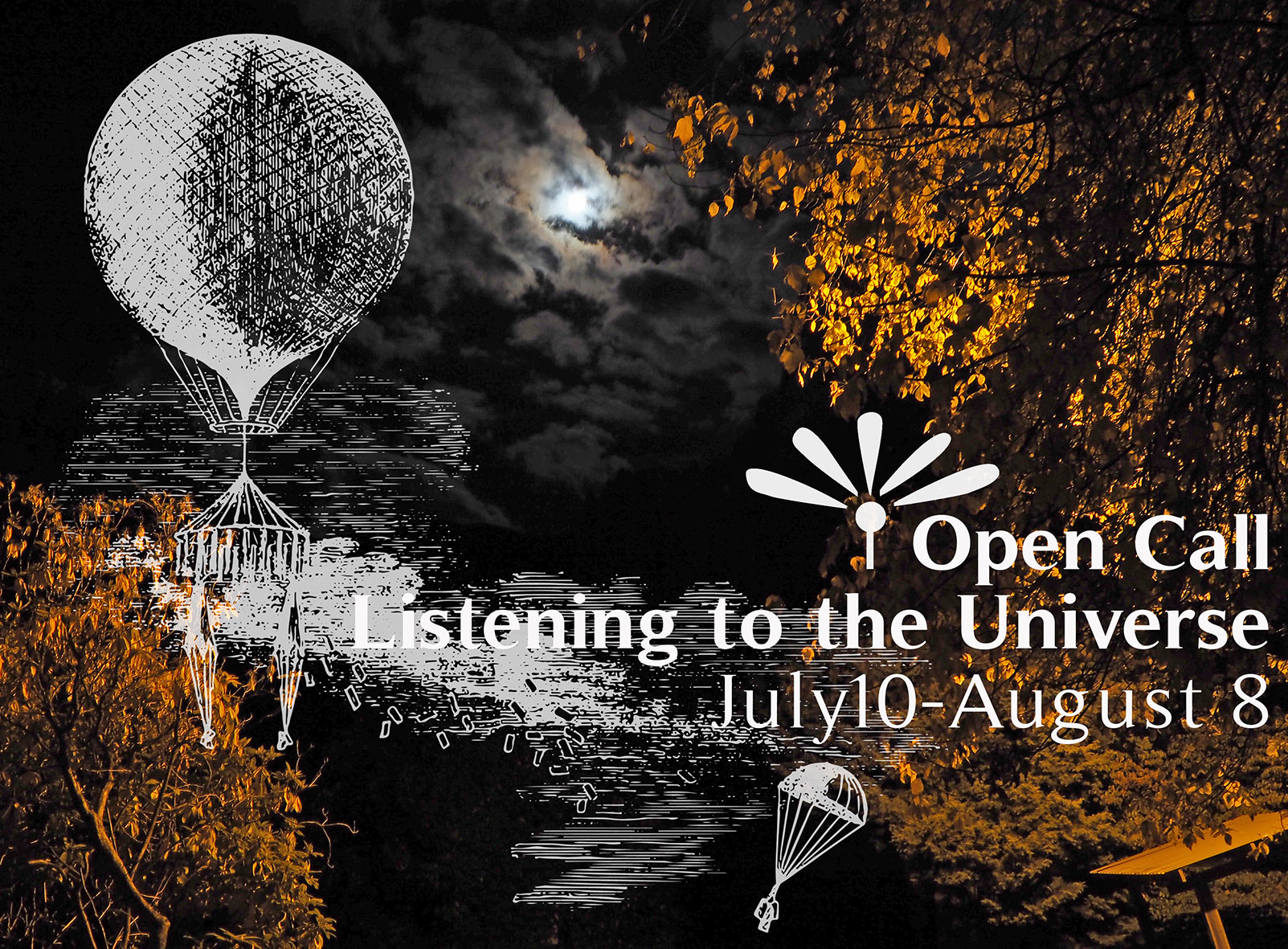 Type
Biennial/Festival, Competition, Online Exhibition,...
Category
Activism, Mixed Media, Other, Sound
Status
Archived
Deadline
August 7, 2020
Application Fee
Not Available
Host
Location
Berlin, Germany
Datscha Radio's 2020 event "Listening to the Universe" explores radiophonic, musical and theme-based phenomena caused by the comet 109P/Swift-Tuttle. When the earth crosses the orbit of the comet, each year around the 12th of August, comet particles enter the earth's atmosphere at high speed and light up as meteors.
Let us broadcast your 'radiating' compositions and sonic musings together under the falling stars of the Datscha garden. Datscha Radio asks you to focus on visions of the universe and their possible metamorphoses into sound, language and music: slow time, music of the spheres, non-human communications, poetry, dark and light matter, alternative storytelling… you name it.
Please send your files via wetransfer toinfo@datscharadio.de. Please provide two or three lines (400 spaces max) each about the piece, and yourself, including a website if desired. Label your tracks as: name_surname_title Add a line as to whether you agree with having your broadcast work archived with Datscha Radio's online documentation. Please put "Listening to the Universe" as a subject line. Deadline: Call 1: Please submit your audio piece by the 8th of August 2020.