Greeen iDeal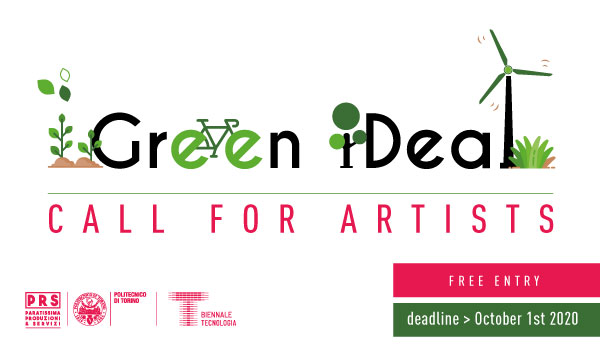 Type
Competition, Exhibition, Online Exhibition
Category
Conceptual, Digital, Film, Installation, Intervent...
Status
Archived
Deadline
September 30, 2020
Application Fee
Not Available
Host
Location
TORINO, Italy
This competition notice GREEN iDEAL is addressed to those artists that use Technology and Digital as key means of expression, and whose artworks have Environmental sustainability (protection of biodiversity, alternative and clean energy sources, pollution elimination, fight against climate change, sustainable industry and mobility, circular economy) as main theme.
The works selected through this competition will be exhibited at The Biennale della Tecnologia, held by the Politecnico di Torino on November 12th -15th 2020, both on-line and on-site, in the venue of Corso Duca degli Abruzzi, Torino.