Inner Reflections: Self Portrait Exhibition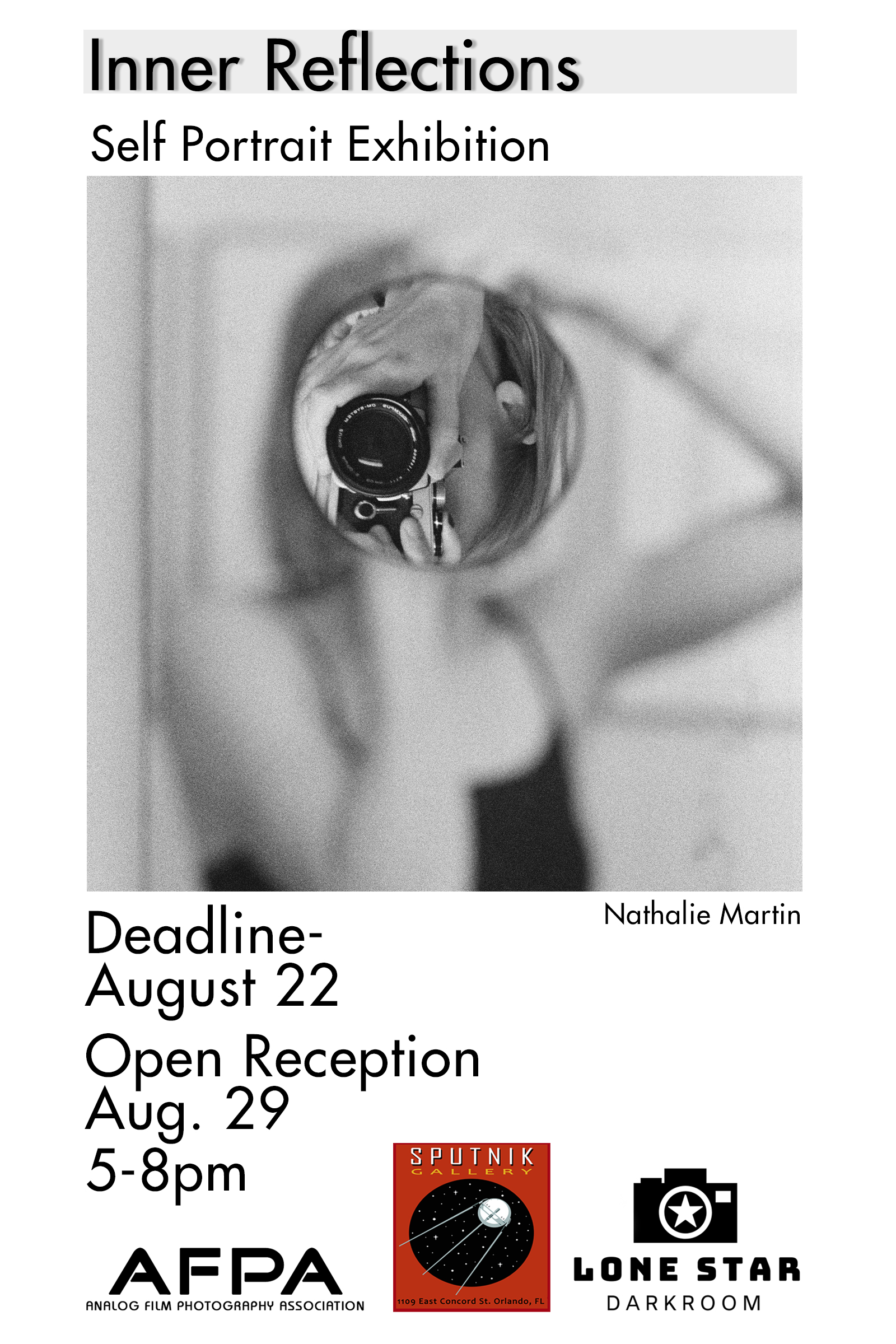 Type
Art Fair, Competition, Exhibition, Online Exhibiti...
Category
Photography
Status
Archived
Deadline
August 21, 2020
Application Fee
Not Available
Host
ANALOG FILM PHOTOGRAPHY ASSOCIATION
Location
Orlando, FL , United States
THEME: Inner Reflections: Self Portrait Exhibition
DEADLINE: August 22 20
LOCATION: 1109 E. Concord St. Orlando, FL 32803
ELIGIBILITY
The exhibition is open to all photographers world wide, both amateur and professional.
GALLERY EXHIBITION
This exhibition will have 25 photographs selected by our juror
Addition 5 will be selected for publication.
All 30 photographs from the show will be included in a book available for purchase on Blurb Books.
GUIDELINES
We will provide Free printing for all of our exhibitions. The photographers who are selected into the exhibition by the juror will provide a high resolution Tiff or JPEG file for our gallery to print.
They will be printed as a 11x14 or 12x12 frame on a 16x20 Black Frame.
Also Images must be crop into a 11x14 or 12x12 format.
FILE AGREEMENT FOR ACCEPTED PHOTOGRAPHERS
For this exhibition we will not print any of the images without the consent from the artist. Images will only be use for exhibition, book and promotion only.
ENTRY FEE
$15 per entry (an entry includes up to 10 photos)