ARTCONNECT x WEDIO OPEN CALL | PASSION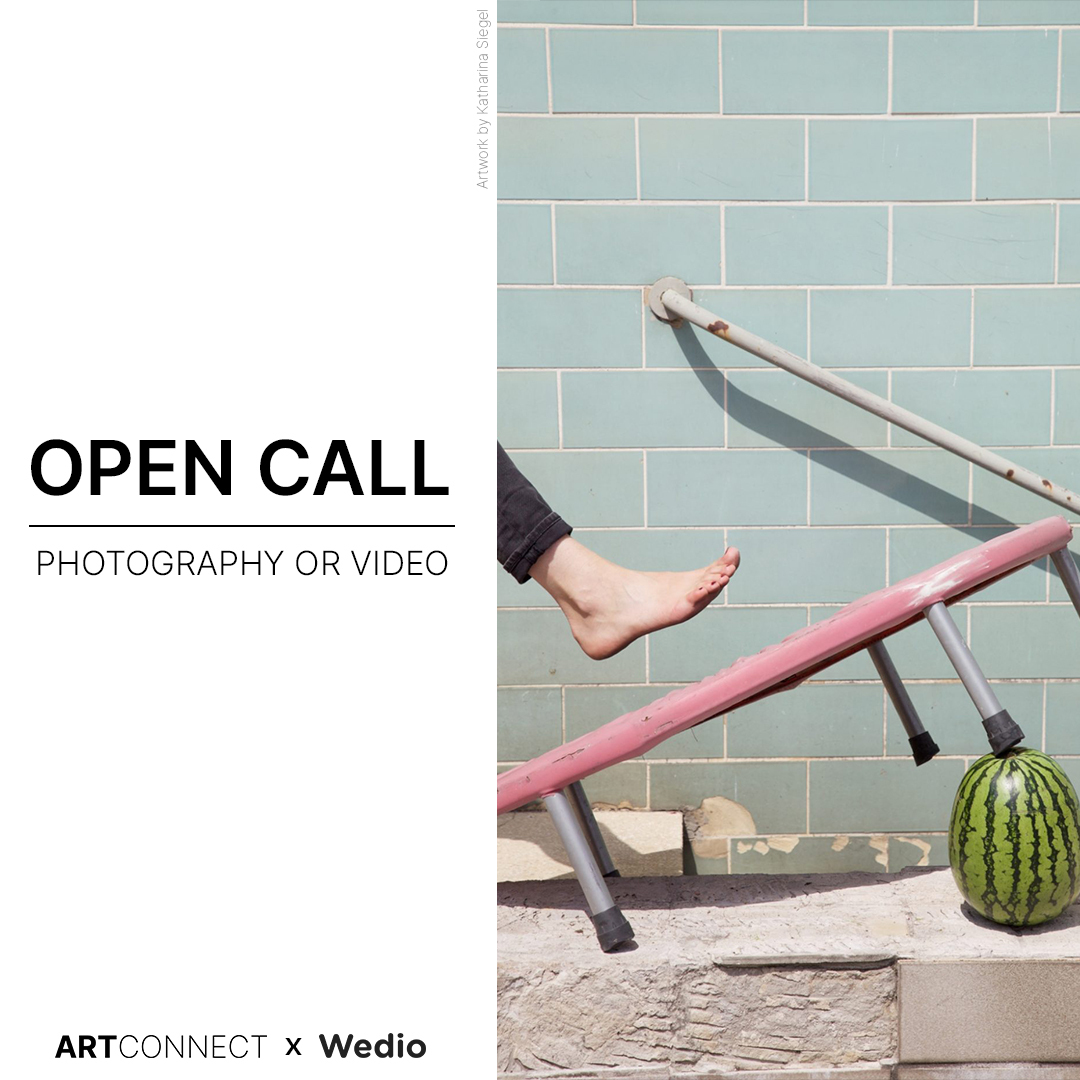 Type
Competition
Category
Activism, Architecture, Conceptual, Design, Digita...
Status
Archived
Deadline
July 18, 2020
Application Fee
Not Available
Host
Location
Berlin, Germany
Creativity and passion go hand in hand. Passion fuels creativity and makes it possible for even the most challenging projects to succeed. In this call we would like you to submit a recent project that demonstrates what passion means to you.
AWARDS
1 First prize winner will receive:
1 x 200 euro worth of equipment rental from Wedio
1 x Feature in ARTCONNECT Magazine (200k views/month)
1 x Feature in Wedio's blog
1 x Announcement on both Wedio and ARTCONNECT's website and social media
1 Runner up will receive:
1 x 100 euro worth of equipment rental from Wedio
1 x Feature in ARTCONNECT Magazine (200k views/month)
1 x Feature in Wedio's blog
Honorable Mentions
3 x Honorable Mentions, to be published in ARTCONNECT Magazine and shared on our social media channels.
REQUIREMENTS:
Project created using audiovisual equipment (cameras, sound equipment, studio settings, video recorders, etc.)
A project that shows your passion, created in 2019 or 2020
An up-to-date https://bit.ly/38oXFHD">ARTCONNECT artist profile
Publish the work as a Project on ARTCONNECT with max. 10 images or one audiovisual sample (max duration 5 min.)
Describe how this project demonstrates your passion. Also tell us what type of equipment you used to make it possible.
APPLY - It's free, no participation fee
1) Sign in to your ARTCONNECT Account. If you don't have an account already you can create one, just click 'log in' and choose how you want to sign up.
2) Once you are logged in, click 'Publish' in the right corner of the navigation bar, then choose Project.
3) Upload your submission and fill in the description. Remember to tag your submission with #passion.
4) Have links to your profile and your project ready.
5) Then, simply fill out a very short form available on our website https://bit.ly/38oXFHD">here:
DEADLINE: July 19, 2020 -- 23:59 CEST
That's it, you've officially entered ARTCONNECT + Wedio's Open Call "Passion". And now your published project will already be reaching a whole new audience of artists and art lovers on ARTCONNECT.
And as a special thank you from Wedio, all artists who submit a project will receive a 10% discount on Wedio's wide range of audiovisual equipment that is available to you wherever you live to help you start creating and realize your next passion project with professional quality.
About Wedio:
ARTCONNECT is proud to partner with http://www.wedio.com">Wedio, the fastest-growing European sharing community for filmmakers and photographers. Wedio gives creators the opportunity to access their desired gear and financial flexibility in order to focus on their craft.
Image Credit:
Artwork 'Melon,' featured in the open call picture, by Katharina Siegel,
Visual Artist mainly focused on the medium of photography.
See more of her work here: https://www.artconnect.com/profile/katharina-sie">https://www.artconnect.com/profile/katharina-sie
https://www.artconnect.com/projects/melon-2">https://www.artconnect.com/projects/melon-2
#
https://www.artconnect.com/opportunities?tag=opencall
">opencall,
https://www.artconnect.com/opportunities?tag=artconnect
">artconnect,
https://www.artconnect.com/opportunities?tag=wedio
">wedio,
https://www.artconnect.com/opportunities?tag=photography
">photography,
https://www.artconnect.com/opportunities?tag=video
">video