For a refusal to return to normalcy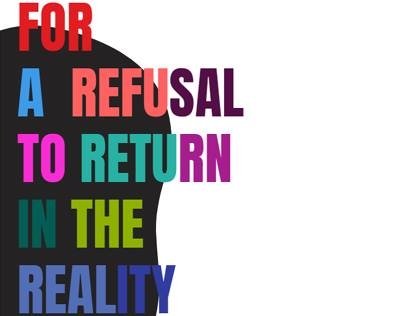 Type
Exhibition
Category
Digital, Film, Mixed Media, Other, Photography, So...
Status
Archived
Deadline
August 29, 2020
Application Fee
Not Available
Host
Location
THEBES, Greece
In the digital exhibition that will take place from November 2-30, a maximum of 20 artists from around the world, and 20 amateur citizens - students will be selected to participate, creating exactly that framework of connection and social interaction with audience that coordinates the theoretical program of social sculpture while the work-exhibition will be presented online with every possible promotion by disseminating to the fullest extent the positions, appearances and concerns. The selected works will be presented as an appendix to the international biennale 2020.
Artists are invited to suggest personal work in complete accordance with the above theme, in any digital genre suitable for online presentation (video, interactive work or any other genre) that penetrates the subject creatively. Both the originality of the expression and the philosophical semantic element that gives new dimensions to the above reflection are considered important elements. Size limit is 15Mbyte.
Artists' suggestions should be sent with all the following information to thebes.sphinx@gmail.com or via we-transfer, by August 30, 2020. Each artist can only submit one work at no cost. The announcement of the participants will be made in September by sending an information to the personal e-mail.
To submit the participation you will need:
· Name - home address - contact details (phone - e-mail)
· Description-summary of the participation proposal up to 150 words
(doc, PDF). It is important to document the relevance of the project to the issue. ( English or Greek).
After the selection will be requested
· Short CV up to 150 words (doc, pdf) - (for artists)
· Personal photo150x150 pixels.
· An image -snapshot – of the project, size 150x150pixels.