"Us: What divides us and what unites us?" International Online Call for Entries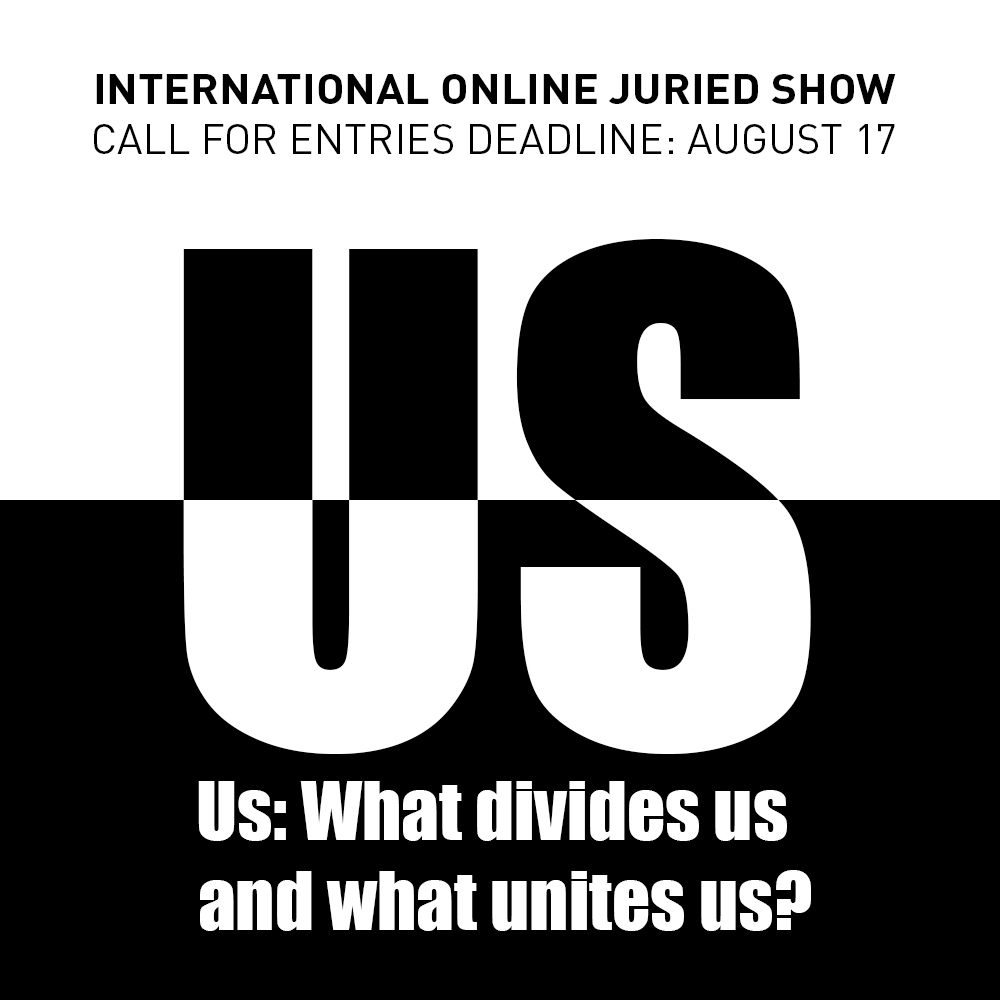 Type
Competition, Exhibition, Online Exhibition
Category
Activism, Architecture, Conceptual, Curating, Desi...
Status
Archived
Deadline
August 16, 2020
Application Fee
Not Available
Host
Location
Washington DC, United States
Founded in 1976, Touchstone Gallery, Washington, DC is seeking entries for an international online juried show "Us: What divides us and what unites us?" scheduled to exhibit online September 11 - October 30, 2020.
Jurors:
- Kimberli Gant, PhD, McKinnon Curator of Modern & Contemporary Art, Chrysler Museum of Art, Norfolk, VA
- Kristen Hileman, Independent Curator & Curator-in-Residence, The Delaware Contemporary, Wilmington, DE
- Frauke V. Josenhans, PhD, Associate Curator, Moody Center for the Arts at Rice University, Houston, TX
- Miranda Lash, Curator of Contemporary Art, Speed Art Museum, Louisville, KY
- Karen E. Milbourne, PhD, Senior Curator, National Museum of African Art, Smithsonian, Washington, DC
- Gabriel Ritter, PhD, Curator & Head of Contemporary Art, Minneapolis Institute of Art, Minneapolis, MN
Open to all artists 18 years old and older.
All original visual media that is the artist's own concept, design and work.
AWARDS Three selected artworks will receive Juror's Best in Show Prize of $300
ENTRY FEE $20
APPLY at http://www.touchstonegallery.com/">www.touchstonegallery.com
DEADLINE TO APPLY: Monday, August 17, 2020, 11:59 PM ET.
Please email your questions to info@touchstonegallery.com