Global Impact - The Wake of Covid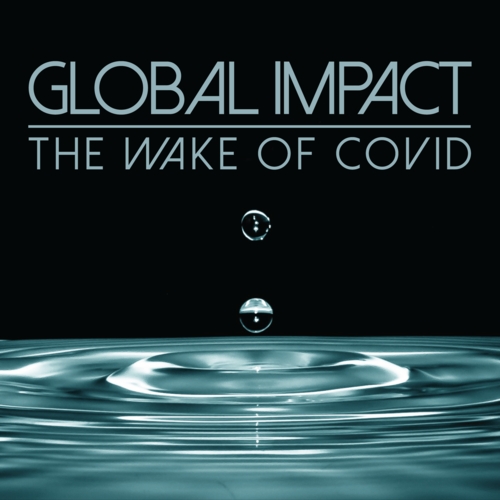 Type
Exhibition, Online Exhibition
Category
Conceptual, Digital, Drawing, Mixed Media, Paintin...
Status
Archived
Deadline
July 5, 2020
Application Fee
Not Available
Host
Location
Saint Charles, United States
Global Impact: The Wake of Covid
August 14th, 2020-September 25th, 2020
Deadline to enter: July 6th, 2020
The Call for Entry:
This exhibition explores the global impact of COVID-19. What have artists been creating in response? How has their work shifted due to self-isolation and quarantine? How have their perspectives changed? Global Impact: The Wake of Covid is open to submissions from all media.
Awards:
Best in Show awarded a "Going Solo" Exhibition - worth $500
Two Juror's Choice Awards - $150 cash prize each
Eligibility:
Open to all artists, 18 years and older, world-wide, both amateur and professional. This includes alternative and traditional artwork.
Questions about eligibility can be sent to exhibitions@foundryartcentre.org
Entry Fee:
Artists may submit up to 3 works for a non-refundable processing fee of $35. FAC members fee for up to three works is $24.
Entry Specifications:
A maximum of 3 entries per artists may be submitted for consideration; all media in 2D & 3D forms will be considered. 2D work must be suitably framed with all hardware necessary attached to hang gallery ready. Larger pieces must be able to enter the gallery through an 84" x 71" doorway. Once installed, work may not exceed 11 feet in height. Any artist with installation or digital works must speak with the Exhibitions Manager to coordinate presentation.
Artists may submit entries through the Foundry Art Centre website using the online form, or if there are complications, the artist can email exhibitions@foundryartcentre.org. For emailed entries, include required entry information with each image sent, mirroring the entry form online. Limit to 2 jpegs per artwork: one full view (required), and an optional second alternative or detail view. This email submission still requires the $24 membership submission fee, or the non-member $35 submission fee.
Submissions that do not comply with these rules will not be presented to the juror.
See Exhibitions FAQ on http://www.foundryartcentre.org/frequently-asked-questions">www.foundryartcentre.org/frequently-asked-questions for details.
Juror:
A St. Louis native, Robin Hirsch-Steinhoff holds a BFA from Kansas City Art Institute (1985). Since 1989, Robin has served as Artistic Director of Art Saint Louis, a non-profit visual art organization & Gallery in downtown St. Louis. Her full-time work with Art Saint Louis includes curating and presenting juried and curated exhibitions, creating opportunities for artists, and working to exhibit and promote the work of St. Louis regional artists. Since 1997, Robin has served as juror and/or awards judge for over 70 local & Midwest regional art exhibitions. She served as a grants reader for Regional Arts Commission's Artist Fellowships (2017 & 2020), grants panelist for Regional Arts Commission (2018), grants panelist for Missouri Arts Council (2008-2012), and has participated in numerous volunteer community activities for regional non-profit organizations including Chesterfield Arts, Circus Flora, Regional Arts Commission (Arts Commandos), and Volunteer Lawyers & Accountants for the Arts. She is past-President of the St. Louis chapter of the National Women's Caucus for Art for which she also served as Vice President, Newsletter Writer/Editor, and Board Advisor. Robin has served on the Board of Directors of the St. Louis Gallery Association and as Exhibitions Consultant for Chesterfield Arts. As an independent curator, she curated the two-artist photography exhibit "Pausing for Reflection: A Reflection on Pausing," presented at Regional Arts Commission (2011). As an artist, her photographic work was included in the "Holga Polka" exhibition at the Gallery at Regional Arts Commission (2009) and in two "Thirteen Squared" exhibits at Regional Arts Commission, St. Louis (2010 and 2012).
Exhibition Space:
The Foundry Art Centre is a dynamic community art center dedicated to the creation and presentation of contemporary visual arts. Our mission is to connect everyday people with the arts through our studio artists, educational classes, special events, and exhibitions. Featuring a state-of-the-art gallery space, the Foundry hosts national and international juried fine art exhibitions and curated traveling exhibitions.
Publicity:
The Foundry Art Centre reserves the right to photograph and reproduce, in color or black and white, all artwork accepted for this exhibition (regardless of copyright) for educational and publicity purposes.
Delivery and Pick Up:
Accepted works are to be hand-delivered or shipped in reusable crate(s) or carton(s). Included with each work, one 3" x 5" card listing Name, Address, Phone, Title, Media, Dimensions, and Price. Attach card to the back of the 2D work or base of 3D work. Work is shipped at the artist's expense to the Foundry Art Centre. Accepted artists shipping their work must include a prepaid return label for return shipping. If submitted artwork comes without prepaid label it becomes the property of the FAC at the close of the exhibition. All hand-delivered work must be picked up at the close of the exhibition or work becomes the property of the FAC to dispose of as it sees fit. Accepted works must remain for the duration of the exhibition.
Sales, Liability, and Insurance:
The Foundry Art Centre will retain a 35% commission on all sales directly attributed to the exhibition. All prices include the frame and matte, are set by the artist at the time of entry, and should include 35% commission. The price will remain the same price for the duration of the exhibition. Foundry Art Centre provides standard insurance at 50% of retail on all exhibited works while on premises. Artist is responsible for work in transit.