2021 - Month long residency in i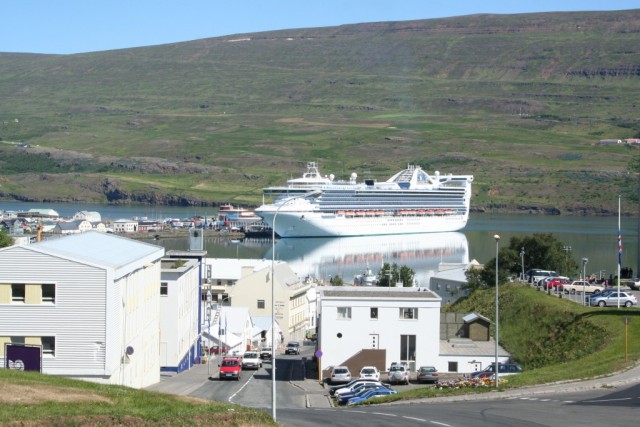 Type
Residency
Category
Drawing, Film, Installation, Mixed Media, Other, P...
Status
Archived
Deadline
July 31, 2020
Application Fee
Not Available
Host
Location
Akureyri, Iceland
Gil Artist Residency An Art Space for research, production, engagements and exhibitions in the Gilfélag Society.
We are open for applications for one month stays in August 2020, January – April 2021 and October – December 2021. Deadline is August 1st 2020. More info on how to apply below.
Gil Artist Residency is an Artist in Residence Program located in Akureyri, North Iceland.
Founded in 1991 by the Gilfélag Society.
We aim to stimulate creativity through interaction with the local environment, artists and cultural institutions, and seek to foster relations between participants and the local community.
The Gil Artist Residency is a place for artistic research, production, meetings and exhibitions.
Duration of residency
The duration of this residency program is minimum one month and maximum two months.
Disciplines supported and technical information
Visual artists from any nationality to develop their projects.
Accommodation
We offer artists in residence the possibility to live in the studio: single bright studio which is provided with wifi, two work desks, shelves, closet, double bed and a sofa bed for guests.
Studio/ workspace
We are located in the town center, in the Art Street, where the Art Museum and several galleries, artist studios, restaurants and bars are located. At the end of the street is the shore of Eyjafjörður, a beautiful mountain view of the fjord. Akureyri is a small town with an easy access to open nature.
We can accommodate one or two artists, in a private apartment with a studio, fully equipped kitchen & bathroom and a gallery for final events & exhibitions. Our exhibition space Deiglan is next door and has an internal access from the studio. http://listagil.is/?page_id=90">More info and photos HERE.

Basic equipment is available in the studio. Every artist brings their own materials, one can also purchase in Akureyri.
Fees paid by the Artist:
Every artist pays a monthly fee of 650 EUR – additional 350 EUR for second artist/partner.
Included is:
The studio space and living area: 65m2
Washer/dryer and linens/towels
Electricity, heating and water
WiFi
Final Event (presentation and/or exhibition at the fully equipped Gallery)
Publicity/Press Release
Basic tools
Note: Once your application has been approved, your place will be secured on receipt of a deposit. Travel, transport, visa, daily living expenses, medical insurance and production are not included.
Unfortunately we don't offer any grants but we offer a formal letter of invitation for applications elsewhere.
Expectations towards the artist
The artists are expected to give a presentation and/or exhibit their work at our gallery http://listagil.is/?page_id=765">Deiglan. Generally the last weekend of each month is allocated for the artist in residence.