//A Piece of My Mind Cake - Colomba//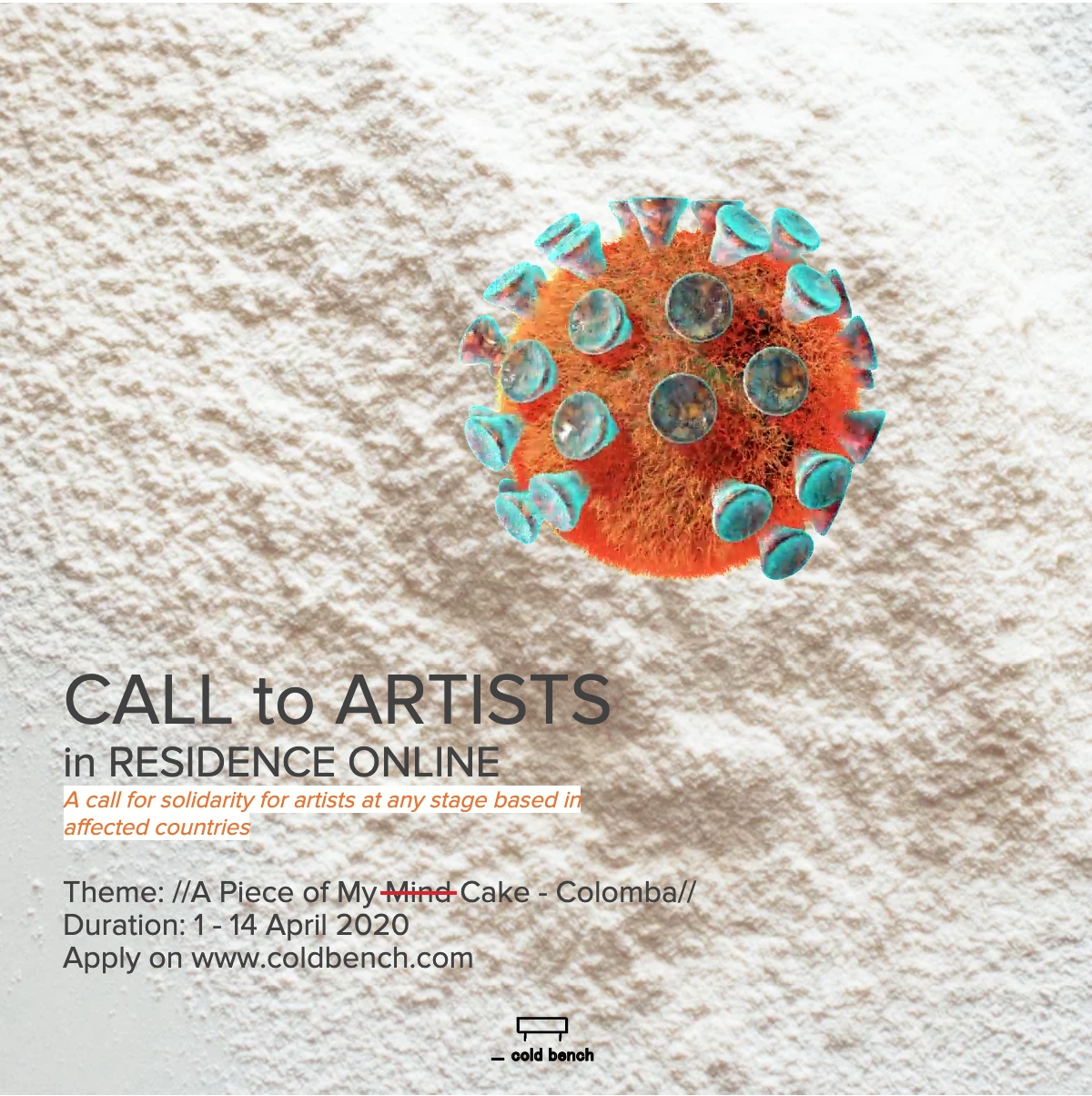 Type
Online Exhibition, Other, Residency
Category
Activism, Architecture, Conceptual, Curating, Desi...
Status
Archived
Deadline
March 27, 2020
Application Fee
Not Available
Host
Location
milan, Italy
The third edition of AIRO is finally here! In times of pandemic, many of us are practicing social distancing and many of us are in quarantine. To combat the virus and the fear and hatred that comes along, we would like to call for artists in affected areas for solidarity, because together, we are stronger.
For this special call, the artists will work under the theme //A Piece of My Mind Cake - Colomba//. 2020 did not seem to start off quite well; environmentally, politically and now the pandemic, we would like to share a piece of peace - Colomba - a traditional Easter dove cake. Italy, being the worst hit European country by the coronavirus, we would like to make a shout out to all experimental, improvisational and passionate art bakers out there to show our solidarity by creating a piece of Colomba cake during the residency.
Duration: 1 - 14 April 2020
​
Eligibility: artists at any stage based in affected countries
​
Disciplines: all disciplines
Cost: none
​
Apply: https://www.coldbench.com/airo-easter2020-application">https://www.coldbench.com/airo-easter2020-application