Stories of the South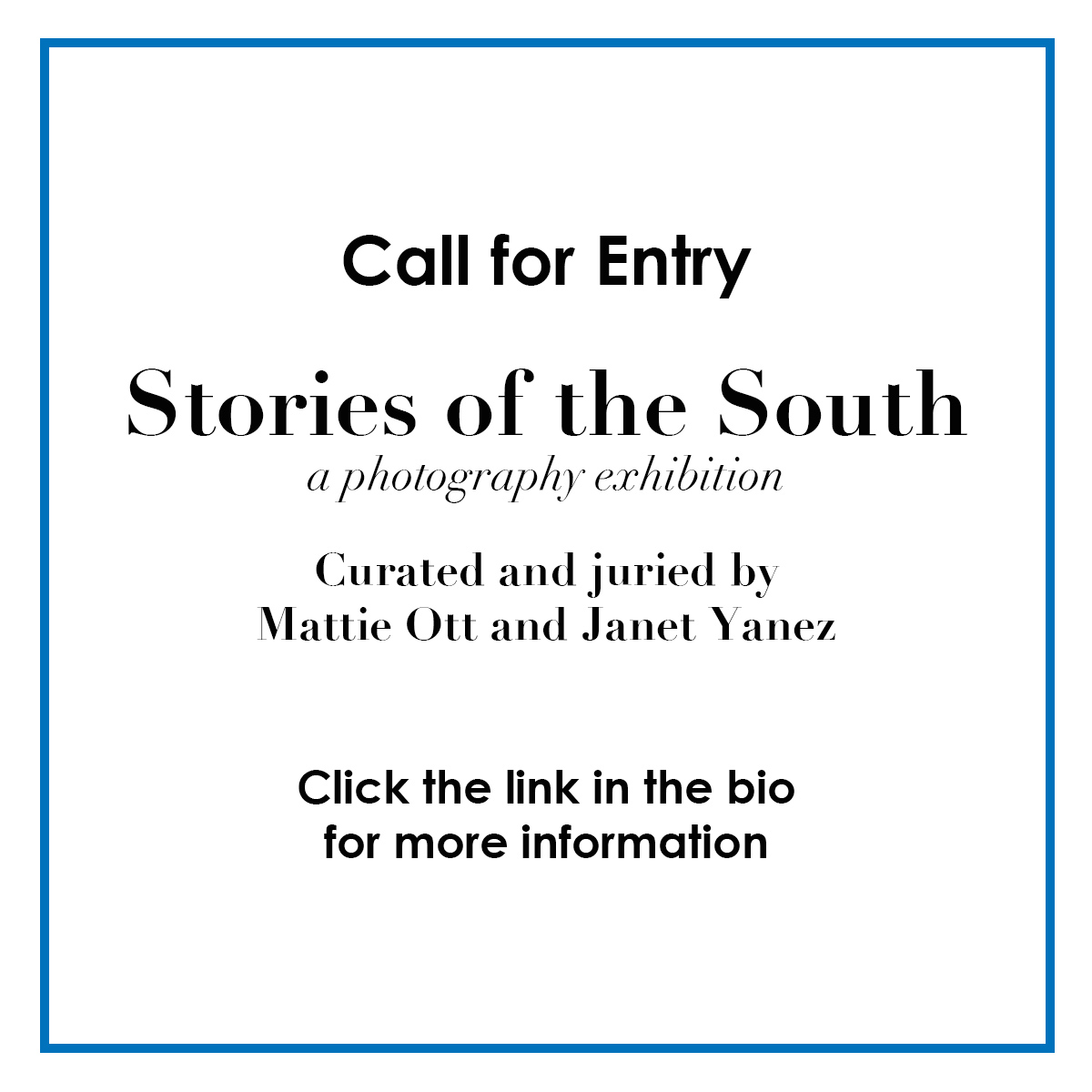 Type
Exhibition
Category
Photography
Status
Archived
Deadline
January 3, 2020
Application Fee
Not Available
Host
Location
Tennessee , United States
Stories of the South
Curated and Juried
by Mattie Ott and Janet Decker Yanez
Call For Entries
Whether you are from the region itself or have passed through over time, the south has a way of embedding itself into ones memories. From its long history, quirky landmarks and vast changing landscape, the south is deeply rooted in tradition and American culture. While many people think the south wants to remain as it was, the "old south," I have found that over the last decade the region is beginning to turn over a new leaf. This show is a chance for photographers to give viewers a taste of what the south looks like for them through their lens.
Requirements:
-The requirements for submission is work must be shot in the South and from 2015 to present.
-The work is not limited to any style or subject however must be a part of an ongoing or completed body of work.
-Entrants can submit 1-10 images of their choice.
-Entrants must include an artist statement along with their entry.
Size Requirements:
-Landscape: Width from left to right 800px at 72dpi, sRGB, jpeg format
-Portrait: Width from left to right 800px at 72dpi, sRGB, jpeg format
-File Naming: first name, last name, numeration (firstname_lastname_1.jpeg)
Timetable:
-Submissions open from October 4th – January 4th
-Entry Fee is $25 1-3 Images, $35 4-6 Images, and $45 7-10 Images from October 4th – December 4th
-Entry Fee after December 4th is $35 1-3 Images, $45 4-6 Images, and $55 7-10 Images.
-Entry closes January 4th.
-Notifications go out January 15th
-Deadline to Deliver February 14th
-Exhibition Dates: March 7th-March 29th
-Artist Reception: March 7th 6-9PM
Click Below to Apply!
https://groundflrgallery.com/submissions__trashed/enter-juried-exhibition/">https://groundflrgallery.com/submissions__trashed/enter-juried-exhibition/