Lab.8 art contest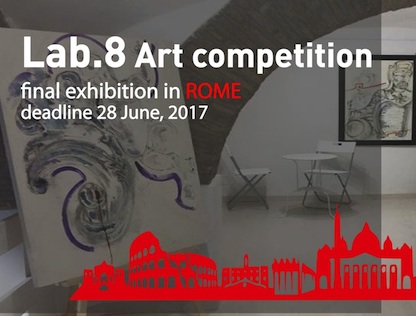 Type
Competition, Grant
Category
Conceptual, Design, Digital, Drawing, Installation...
Status
Archived
Deadline
June 27, 2017
Application Fee
Not Available
Host
Location
Rome, Italy
The Malamegi company is raffling the creation of a new collection of works by the
selection of one artist among the 12 finalists of the contest.
The contest is aimed at promoting the artists participating in it, giving them the
opportunity to become involved effectively in the market of art and decoration.
PRIZES:
- final exhibition in Rome
- collaboration award for a new Malamegi collection
- cash prize of 1,000 Euros
- monographic book
The following types of works are admitted: Painting, Photography, Mixed media,
Digital, Video, Graphics, Net art, other (all visual works that can be reproduced
through a picture are allowed)
The contest is addressed to professional and amateur artists, graphic designers,
painters, photographers, etc. from all over the world.
Deadline : June 28, 2017
You can find all the information about the contest on the official
website: www.lab.malamegi.com