Alice's adventures in Wonderland. Who is Alice, where is Wonderland, what is the Wonder?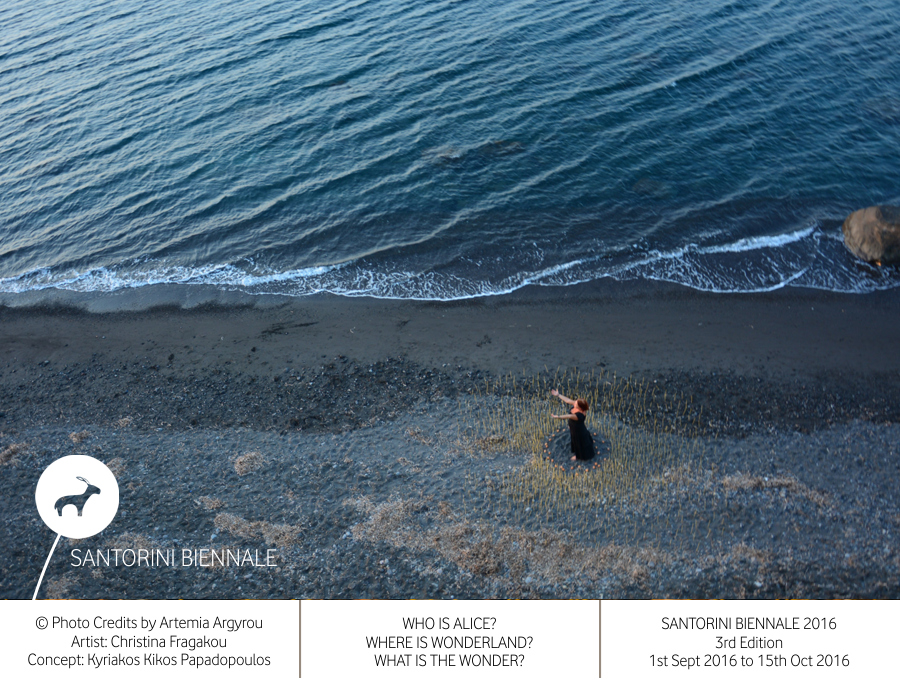 Type
Art Fair, Biennial/Festival, Competition, Curatori...
Category
Conceptual, Curating, Design, Digital, Drawing, Fi...
Status
Archived
Deadline
August 12, 2016
Application Fee
Not Available
Host
Location
Santorini, Greece
Alice is moving in a world where the established perceptions about life are overruled and the "common morality" is mocked with great passion. Even if these two elements are mainly found in the work of Albert Camus, in the case of Alice we observe a "system of absolute freedom" same as the system supported by Sartre, in which the individual has the absolute liberty to determine his personality. But is this possible? Is "every Alice" a being that has been placed into "existence" without commitments and suggested to shape itself and its environment?
Submissions: till 13 August 2016
Fees: 250€ / Students 125€ - upon acceptance
Exhibitions: 1st Sept 2016 to 15 Oct 2016
Artists promotion: 1st Sept 2016 to 31 Aug 2018