Open Call for International Artist Residency Program at Instituto Volusiano, Sao Paulo, Brazil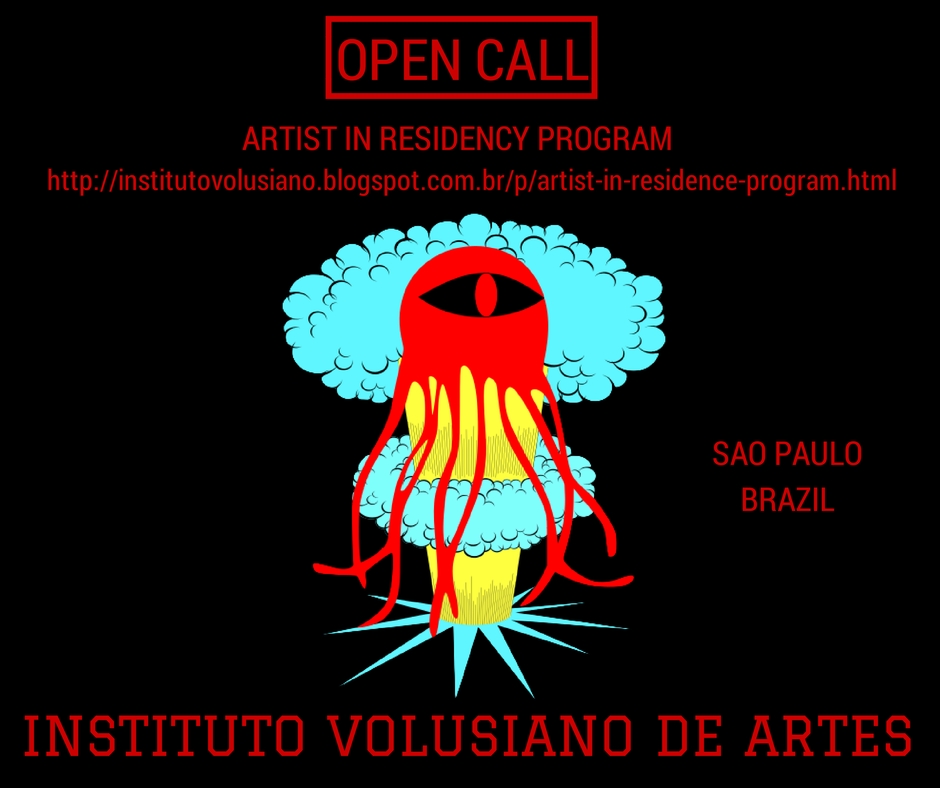 Type
Residency
Category
Activism, Conceptual, Curating, Design, Digital, D...
Status
Archived
Deadline
December 30, 2014
Application Fee
Not Available
Host
Location
Sao Paulo, Brazil
We are an independent cultural center, founded in 2012, run by artists
,​
focused in artist residence, exhibitions, courses in creative technology, arts and performance.
In our Artist
Residence
Program, we provide time for reflection, research, presentation and production, encouraging collaborations and intercultural interdisciplinary dialogues for the development of new working methods. Here, we emphasize the importance of exchange of information and multiplicity immersion in another culture.The artists who come to our program are from all around the world and they are in all stages of their careers and work in all kind of arts such as drawing, painting, sculpture, photography, film, video, new media, installation, writing fiction and non-fiction, poetry, dance, music, programming, social practices, architecture ...
You can explore your practices within a new community, meeting new people, using new materials, experiencing life in a new location.
There are no preconditions for acceptance in terms of field of artistic activity, age, nationality, etc.The Instituto Volusiano Residency is available throughout the whole year. No submission deadlines apply unless separately stated.
Attachment to enclose:
- Your CV;
- Letter of intent, including your project;
- Links to webpage/examples of work.