3WDS14 Call for Proposals - Waterwheel World Water Day Symposium 2014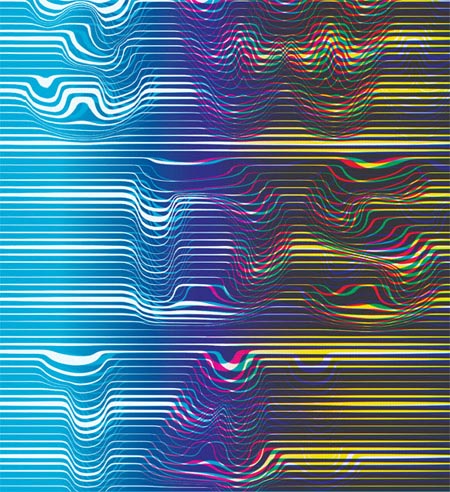 Type
Forum/Seminar, Online Exhibition, Other, Publicati...
Category
Activism, Architecture, Conceptual, Curating, Desi...
Status
Archived
Deadline
November 21, 2013
Application Fee
Not Available
Host
Location
Brisbane, Australia
3WDS14 CALL FOR PROPOSALS
WATERWHEEL WORLD WATER DAY SYMPOSIUM 2014
WATER VIEWS: CARING AND DARING
17- 22 March 2014
http://water-wheel.net" target="_blank">held on the internet platform Waterwheel & in 12 nodes in 5 continents
http://bit.ly/3WDS14-call-pdf">Download info & guidelines | http://water-wheel.net/resource_files/3wds14convocatoria.pdf">Descargar información y directrices | http://water-wheel.net/resource_files/3wds14appel.pdf">Téléchargez infos & directives
To scientists, academics, artists, architects, urbanists, engineers, practitioners, activists, inventors and water drinkers to submit projects, papers, performances, panels and workshops.
As an element, water embodies extremes and contrasts: oceanic depth or shallow rivulet, transparent or opaque, flowing or still. Water cycles through the living systems of the planet: water bodies, life forms, atmosphere. Climate change has produced global water extremes in terms of sea level rise, polar ice disappearance, floods, droughts and desertification. Is water a shared resource or a commodity that is bought, sold, owned and wasted? While we might not all share the same perception of water, exploring deeper connections to it may facilitate a greater understanding of how our collective views have influenced actions and decisions about water. 3WDS14 will explore questions about how we are living, and will continue to live, with water and its contrasts. There is a demand for new perceptions and approaches to water management, urban planning, and cooperation, as well as for a renewed respect for water as a vital resource and shared heritage.
THEME: Water Views: Caring and Daring
Sub-themes:
Histories of human perceptions and practices pertaining to freshwater and seawater
Knowledge of our vulnerabilities and conflicts, needs and trends, success and failures involving water
Communication facilitating our collective goals, plans, values and dreams for water, as well as the governance and stewardship that would facilitate them.
So far, there will be nodes in San Francisco, New York, Buenos Aires, Tunis, Berlin, Coburg, Poznan, Torun, Paris, Syracuse, Athens, Hydra and Cairns. We also welcome proposals for new nodes. http://bit.ly/Tap-technical-guide">Technical hints here.
NEW FOR THIS EDITION
- 4 PITCH/MATCHING SESSIONS on 18-21 Oct 13 will offer options for meeting other artists and scientists and exchanging ideas prior to submitting project proposals. If interested, please http://bit.ly/3WDS14-PitchMatch-doodle">join the doodle, introduce yourself & your work in the comments section!
- VOICE OF THE FUTURE: special call for proposals from youth, up to age 18 http://water-wheel.net/resource_files/3wds14-youth-call.pdf">Download here | http://water-wheel.net/resource_files/3wds14jovenconvocatoria.pdf">Descargar información | http://water-wheel.net/resource_files/3wds14appel-jeune.pdf">Téléchargez infos
TIMELINE
27 September 2013 Call open
18, 19, 20 & 21 Oct 2013 Online pitch matching sessions http://bit.ly/3WDS14-PitchMatch-doodle">http://bit.ly/3WDS14-PitchMatch-doodle
22 November 2013 Closing date for submission
21 January 2014 Notifications
4 February 2014 Program out
1-4 March 2014 Training on Waterwheel & technical test
7 March 2014 Final papers and media uploaded
17-22 March 2014 Symposium week
The proceedings will be peer-reviewed and published online as an e-book with an ISBN.
Abstracts, performances, workshops & panel proposals must be submitted BEFORE 22 November 2013 https://www.easychair.org/conferences/?conf=3wds14">via the electronic EasyChair system
How to submit step-by-step on easychair: http://bit.ly/easychair-3WDS14_En">watch the video
Past symposium information http://blog.water-wheel.net/">on this blog
For all information about the call and partners, please http://bit.ly/3WDS14-call-pdf">download the pdf
http://bit.ly/3WDS14-call-pdf">Email any questions here
Please forward to & share this call with others who you think may be interested