yBos 2: Young Boston Artists 2013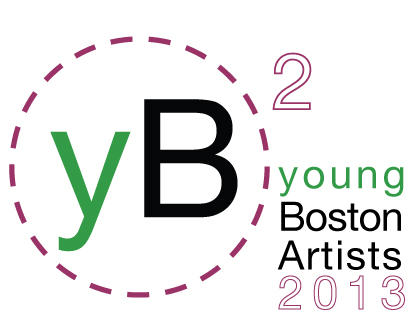 Type
Exhibition
Category
Conceptual, Curating, Design, Digital, Drawing, Fi...
Status
Archived
Deadline
October 20, 2013
Application Fee
Not Available
Host
Location
Boston, United States
CHANGE OF SCHEDULE: Deadline has been postponed until October 21 at midnight. Reception will be held on November 15.
REQUIREMENTS: Entrants must either be currently enrolled in an undergraduate program or have been enrolled in one or graduated from one within the last two years (not before Fall 2011). Please submit images of no more than seven artworks (one image for a 2D work, up to three images for a 3D work). If you would like to submit a video, please upload it to YouTube or Vimeo and include a link in the text field of your application. Videos longer than two minutes may not be watched in their entirety, so you may consider creating a short "trailer" for longer video works.
Additionally you must submit a brief artist statement and biography, no longer than 500 words in total.
----------
The Harbor Gallery at UMass Boston is proud to present the second annual Young Boston Artists juried exhibition, yBos 2. There has been great desire for an annual exhibition opportunity for artists who are undergraduates and recent grads in the Boston area. Young Boston Artists was founded last year to fill this gap, asking the question, who are young Boston artists and what are they doing? yBos 2 will open on Friday, November 15, with a reception that day from 5-8 PM, and will close on December 13. Last year's exhibition featured the work of eighteen artists representing five different college and university programs. A catalog of the selected work can be found online at ybos1.tumblr.com.
This year's show will be juried by Meredith Hoy, curator and professor of contemporary art at University of Massachusetts Boston; Jarrett Min Davis, a painter and foundations professor at Massachusetts College of Art and Design; and Leah Triplett, who is an editor for the local art blog and journal, Big Red & Shiny. Entries open on October 1st and close on October 21. There is no fee to enter and entrants must be either current undergraduates at a local college or university, or graduates of the last two years who have not yet attended graduate school.
Exhibition opportunities for young artists are limited, and experience is the gateway to professional exhibition. yBos seeks to provide the best young local artists with exposure and support an ongoing dialogue on the work of young artists with the established art community.
-----------
The Jurors:
Meredith Hoy is a curator and professor of contemporary art at the University of Massachusetts Boston. In October 2011 she curated Mediating Place at the Harbor Gallery, a show that received international attention. Since then she has contributed to several other exhibits in the Boston area and publishes regularly on art and digital media. She received her PhD in rhetoric in 2010 from the University of California, Berkeley.
Jarrett Min Davis was born in Seoul, South Korea, and adopted by American parents at the age of two. He was raised in St. Louis and earned a Bachelor of Fine Arts from the University of Dayton in Ohio. He then went on to earn a Masters of Fine Arts from the Maryland Institute College of Art and Design's Hoffberger School of Painting in Baltimore. He currently resides in Chelsea, Massachusetts, and teaches in the Studio Foundation Program at the Massachusetts College of Art and Design in Boston. He has exhibited work nationally and internationally with recent exhibitions in Baltimore and Bangkok, Thailand.
Leah Triplett is a writer specializing in modern and contemporary art. She serves as an editor of Big, Red and Shiny, and has contributed to publications such as Art New England, WBUR's The Artery, Open Letters Monthly and others. This fall, she's writing an essay on Boston painter Alfredo Gisholt as part of the CUE Art Foundation's Young Art Critic Mentoring Program. She was accepted to the Writers' Room of Boston as a finalist for its 2013 Emerging Writer Fellowship.