Key West, Florida Artist Residency Program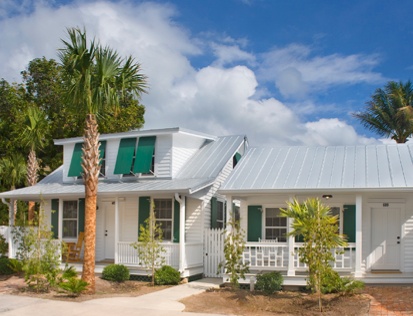 Type
Residency
Category
Architecture, Conceptual, Design, Digital, Drawing...
Status
Archived
Deadline
April 14, 2013
Application Fee
Not Available
Host
Location
Key West, Florida, United States
The Studios of Key West hosts residencies on our beautiful campus in the heart of Old Town, Key West. Visual artists, writers, composers, performers, and interdisciplinary artists are awarded one month residencies, and are offered the time and space to work on their own creative projects, and to discover the island's unique sense of place.
The Facilities
Up to four residents at any given time can be hosted at TSKW's residency cottages (known as The Ashe Street Cottages and The Mango Tree House).
Three of the four residency living spaces available have a small working studio space attached which is appropriate for writing and/or non-industrial art making. Residencies are available for one month, and residency terms extend from the beginning to end of each calendar month. Residents may arrive any day after the first of the month.
Artists are responsible for food, travel, and materials. Artists are granted access to a bicycle for the duration of their stay and are matched with a community member who serves as a host to assist with the success of their residency.
TSKW residencies have a no overnight guest policy (this includes spouses, partners and children and friends) and a no pet policy.
What TSKW Asks
The TSKW residency program is built upon the expectation that residency artists contribute to the Key West community in some way. In this spirit, artists are required to submit a proposal for a program as part of their application process.
Resident artists are requested to give service to the Key West community in the form of a class, workshop, reading, performance or special project to be agreed upon by the artist and TSKW. These are given in exchange for their residency. The acceptance of a program depends on many factors, and program proposals may not be accepted even if an artist is granted a residency.
If, in addition to the one of the aforementioned programs, an artist would like to propose an exhibition, they should indicate so in their application. There are a limited number of exhibition time slots designated for residency artists each year, and exhibitions can not be guaranteed.