$5,000 Award for Emerging Artists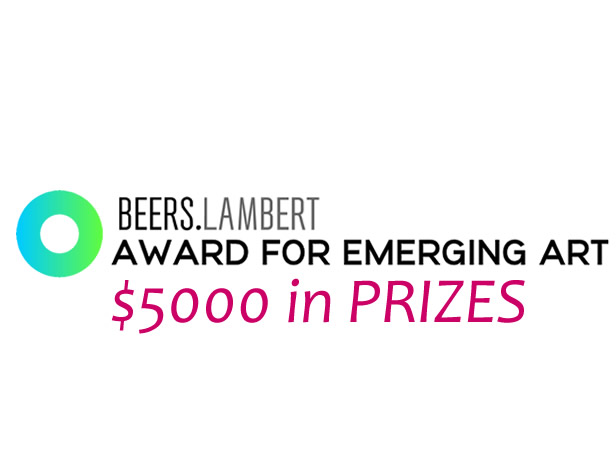 Type
Competition, Exhibition, Grant
Category
Activism, Architecture, Conceptual, Curating, Desi...
Status
Archived
Deadline
September 1, 2012
Application Fee
Not Available
Host
Location
London, United Kingdom
ABOUT THE AWARD
Beers.Lambert Contemporary announces a new award for emerging artists worldwide: the First Annual Beers.Lambert Award for Emerging Art is a prize awarded to up to 8 emerging, contemporary artists working in all disciplines and open to artists internationally. Unlike other awards that present one overall winner with a lump monetary sum, Beers.Lambert aims to assist as many artists as possible by awarding artists based on category, and judging artists apart from others working within the same discipline, and not against those working outside of one's particular discipline. In this regard, up to 8 winners will each walk away with a monetary prize and become part of the growing award-package (further details of our partners and the full-award package will be released shortly).
As one of its primary operating initiatives, Beers.Lambert's artist-support program has always believed in nurturing emerging artists and celebrating excellence in emerging contemporary art. Now, our newest initiative coincides with our gallery relocation to its brand new space on Baldwin Street at Old Street in the heart of the East London. The Beers.Lambert Award for Emerging Artwas born and devised as a method to recognize outstanding achievement and/or promise in the arts and to present emerging artists with a unique exhibition opportunity in London, and offer international exposure to under-represented artists to help them succeed.
The award is intended to give back to the artistic community and reward and support emerging artists regardless of age, gender, ethnic background and/or geographical location or proximity to the UK's vibrant art-scene. Furthermore, the award was established to acknowledge and celebrate an outstanding group of artists in each of the primary artistic disciplines by offering (monetary and non-monetary) recognition for international emerging artists who can be seen as shaping the direction of contemporary art through commitment and dedication to their artistic practice. The award will consider criteria such as progression, innovation, excellence and 'general talent' in 4 predominating artistic fields: 1) painting and drawing; 2) photography, collage and 2D; 3) sculpture, installation and 3d; 4) and a final multidisciplinary category that acknowledges video art, performance, technology-based and/or new-media, as well as other forms that may defy classification.
$5,000 IN AWARDS
By way of open call and juried selection, the award will be given to 2 artists working within each discipline - one primary and one secondary recipient will be awarded in each category to a total of 8 awarded artists - who not only meet, but excel within the given criteria. The 4 primary award recipients will each receive $1,000USD and the 4 secondary award recipients will each receive $250USD. Furthermore, all 8 of the awarded artists (primary and secondary) works will be exhibited at Beers.Lambert Contemporary in 2013, and their work will be featured extensively on our website and other such promotional material. One or more of the awarded artists will be offered a solo exhibition with the gallery in the Fall 2013 exhibition programme.
ELIGIBILITY
Artists worldwide, at any career-stage may submit.
ARTWORK
All media is accepted, including: two-dimensional, three-dimensional, installation, video, performance, new-media and other traditional and non-traditional media. Submit up to 4 images. There is no maximum-pixel height/width to images. There are no restrictions to size or otherwise for to work submitted for exhibition. Artists working in video or time-based media can submit 5 video stills, accompanied by links to view work on artist's website or hosting website to info@beerslambert.com. Performance artists may submit existing or proposed work with appropriate documentation.
FORMS
All forms can be submitted directly on the online application. Please do not e-mail information.
FEE
There is a processing fee of £12 to submit - you do not need a PayPal account and credit card is accepted on Paypal. You can update your application at anytime until the deadline closes.

DEADLINE & RESULTS
The deadline for submissions is midnight, Monday August 13, 2012.
While results will be sent by email to each applicant, spam filters, inbox limitations, and incorrect email addresses supplied means we cannot ensure all applicants are receiving pertinent information. As a result, applicants should make note of important dates and visit the site at those times; it remains the applicant's responsibility to check the site in October, 2012, when results will be posted online.

CONTACT
For further questions or queries, please contact info@beerslambert.com. Thank you in advance for your application, and we wish you the sincere best of luck with your application!
* To get involved in the futures of promising emerging artists and become a sponsor or donor for this award, please contact info@beerslambert.com