Barcelona A.I.R. Jiwar Creation & Society, bringing experiences in the city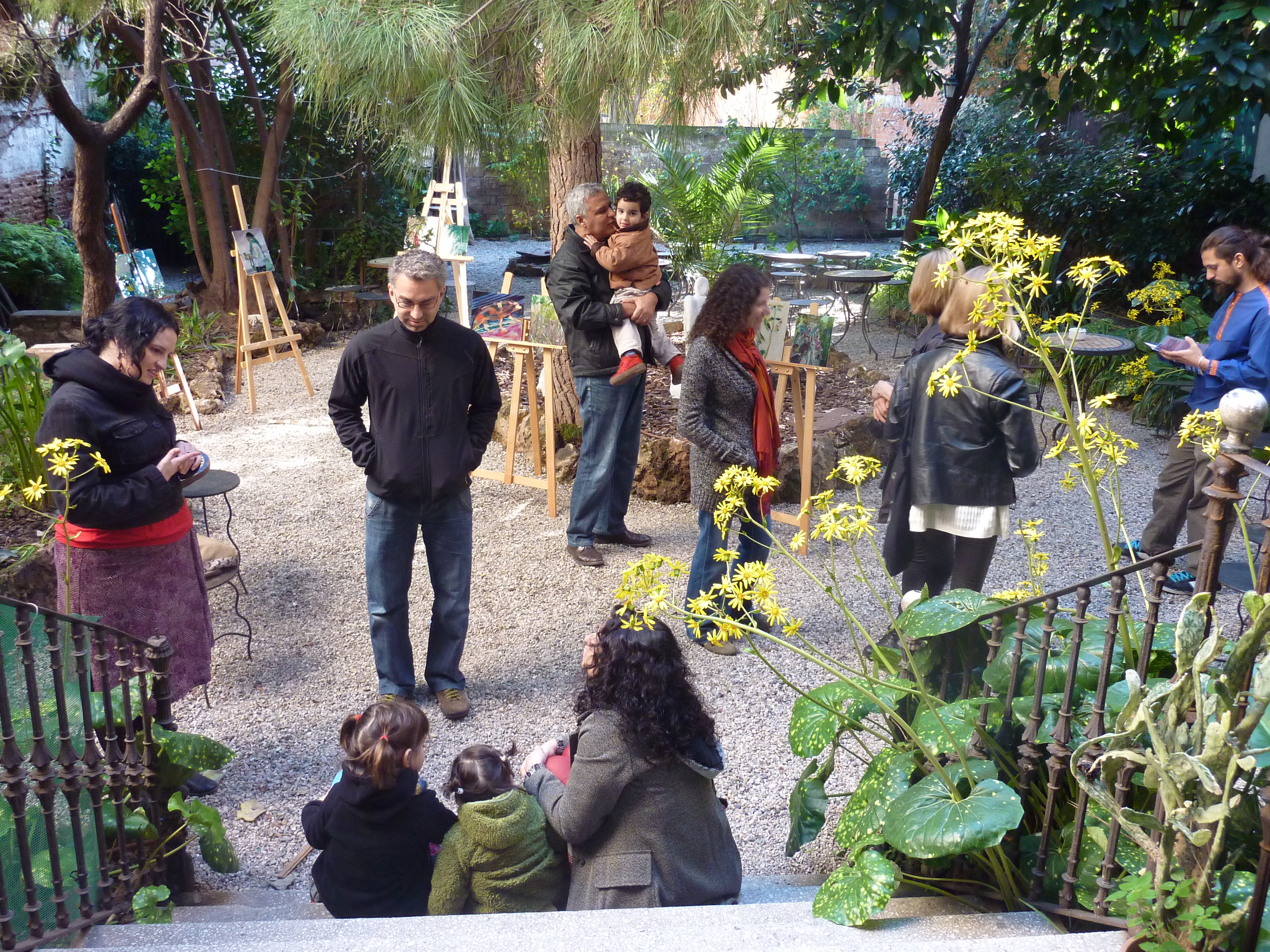 Type
Residency
Category
Activism, Architecture, Conceptual, Curating, Desi...
Status
Archived
Deadline
June 29, 2012
Application Fee
Not Available
Host
Location
Barcelona, Spain
The project's concept is inspired in the Arab tradition of Jiwar, which is literally translated as neighborhood. Jiwar refers to the art of establishing a creative and sustainable relationship between neighbors. Beyond this immediate significance, Jiwar refers to a philosophy of life that aims at fostering neighboring values and bridging experiences.
Jiwar is most interested in artists and researchers who place their work and their methods on the frontiers between cultures and disciplines. A priority is given to artistic and social projects, which address and deal with intercultural and interdisciplinary issues.
The Residency activities are open to the neighborhood. Artists are invited to share some of their work with Gràcia residents through open air meetings, performances and workshops in our garden.
The residency is located in a historical house built in 1886-1909 and designated as part of the City of Barcelona's Architectural Heritage. The accommodations are composed of an 180sqm apartment and a 650sqm garden ideal for work and meditation.
The apartment has:
- 3 big individual Study-rooms (Antoni Tàpies, Mercè Rodoreda & Joan Brossa), each 20. sqm which allow for comfortable study and work.
- An extra 10sqm separate space which serves as a workshop for artistic activities
- 1 meeting room for up to 10 persons fitted out with library, printer, Wifi, etc.
- 2 shared rest-rooms
- 1 shared bathroom
- A fully equipped communal kitchen
- 3 shared spaces: living room, a veranda with a view on the garden, a balcony on Astúries Street. Very wide and sunny, the veranda area is ideal for individual or teamwork sessions.
- The garden is a central area of the Residency, a quite and peaceful oasis in the middle of vibrant Gràcia. It is an ideal area for personal work and meditation as well as for outdoor activities (meetings, public readings, art expositions, unplugged concerts, etc.). Given that Barcelona has an excellent climate during most of the year, the garden is a very pleasant and useful place at all times.
DOMESTIC SERVICES
- Full Cleaning and maintenance service (once a week). Towels and bed sheets are supplied).
- Washing machine avalable.
- Fully fitted out kitchen. Jiwar doesn't offer any meal because of the rich and cheap gastronomic offer of Gràcia and Barcelona (a typical midday menu cost between 7€ and 12€ and includes 2 main courses, a dessert and a drink). Also there are two big public markets nearby and various shops and supermarkets.
SUPPORT FOR RESIDENTS
- Welcome session (a diner is offered at occasion of resident arrival)
- Information on Barcelona cultural events according to the resident interests
- Events and activities organized on the base of the resident's work.
- Meetings with local artists and Barcelona artistic networks
- Invitations to Gràcia popular ceremonies and happenings such as rehearsal of castellers, (human-castle building), festa major (popular streets party), traditional songs evenings, etc.)
Applications are to be sent by e-mail to jiwarbarcelona@gmail.com in English, Spanish, French or Arabic. They must include the following items:
1. The period of your stay (with alternative dates if possible)
2. A CV and, if possible, a press dossier.
3. A sample of recent work that is most representative of the artist's style and philosophy.
4. A short statement of purpose describing the project as well as the artist's plan of work and goals during the residency.
5. Languages spoken
PRICES
One week residency: 275€ +8% IVA tax = 297€
Two weeks: 550€ +8% IVA tax = 594 €
Three weeks: 800€ +8% IVA tax = 864 €
One month residency: 1.050€ +8% IVA tax = 1.134 €
Please, bear in mind that theses prices do not include any meal. The residents are responsible for purchasing and cooking their own meals.
Please note that for this coming year, Jiwar will not be able to provide grants. Artists will have to apply for grants by their own means. However, we can support artists with any recommendation or attestation that they may require for their grant applications.