Photo project: She blocks the highway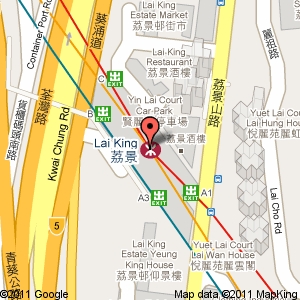 Type
Exhibition, Other
Category
Conceptual, Curating, Photography
Status
Archived
Deadline
December 19, 2011
Application Fee
Not Available
Host
Location
Enter City, Hong Kong
Be as imaginative and crazy as you want. I'd like to invite you to send a photo and a caption (size details below) as a response to and/or your interpretation of the story/event below, which might or might not be true or partly true.
Photo Size and Resolution:
The photo should be roughly 15cmx12.5cm in size, with a resolution around 150-200dpi. You can send in a picture of a larger size but i will crop to fit the space given.
Caption:
Not more than 25 words in English or 50 words in Chinese that i will translate into English
Exhibition:
All received photos will be shown in an exhibition in January 2012 as part of an open studio event to be held in Hong Kong that expects to draw a variety of audiences and in a blog to be created when entries are received.
Acknowledgement:
Please also send along your name, and if you wish your location (city/town, country)--I will acknowledge your contribution in the exhibition and the blog.
Submissions and inquiries: xiaohu_liang@yahoo.com
Thanks a million.
Story/Event:
Woman blocks highway, covers face with avocado bits
A woman in pyjamas was blocking the Kwai Chung Road highway this morning, bringing traffic to almost a complete halt.
Reportedly in her late 20s, the woman--identified by the police as Miss Lam--set up a table covered by a colorful clothe on the highway near a power sub-station in the Lai King area.
According to a driver stuck on the spot, the woman created her DIY facial mask with an avocado and other ingredients such as olive oil and sour cream. "She started to put the mask in green color on her face after she was done with the mixture--she was then sitting there reading an architecture book and washed her face about 30 minutes after," the driver noted, identifying herself as Ms Auerbach.
The police said it received a call from a driver at around 930am today complaining about the slow traffic and that his kid was scared when seeing a face covered by green color ingredients.
"I thought it was some filmming project," said a driver who requests anonymity. "But i found no cameraman. The lady did no harm to anybody though she delayed my trip to meet my girlfriend who now wants to dump me." He added that the woman was calm when taken away by the police.
The police declined to reveal further details, saying the woman was sent to a hospital for a checkup and the incident is still under investigation.
#