Hosting OWS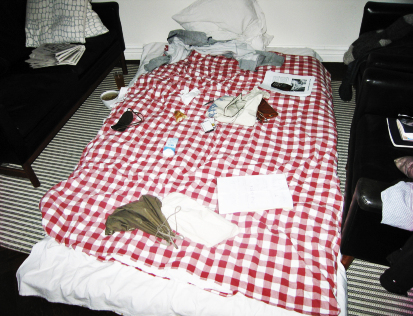 Type
Other
Category
Activism, Intervention, Project Organizing
Status
Archived
Deadline
September 16, 2012
Application Fee
Not Available
Host
Location
New York City, United States
Host an Occupier is an ongoing hospitality initiative asking private New Yorkers to host http://www.nycga.net/" target="_blank">Occupy Wall Street (OWS) activists in need of shelter.
More than just a practical solution to the pressing issue of accomodation, the goal of the project is to assist OWS in broadening it's outreach towards the 99%, while empowering members of the public to become active participants in the movement. While great numbers of people are already in support of OWS ideologically, too many do not know how to express this support beyond mere monetary donations.
Based on our experiences from Wooloo's extensive hosting work during the COP15 in Copenhagen (Denmark) in 2009 – where we hosted more than 3,000 climate activists with local families – it is our aim to use the commonsensical need for shelter during winter time to launch a growing hosting community that will go far beyond the coming cold months to create new spaces for sharing and action towards social change.
http://housing.nycga.net/host-sign-up/" target="_blank">CLICK HERE to learn more and become a host.
All you need to participate, is to be based in NYC and to have a couch. The minimum hosting period is two consecutive nights.
All hosting is FREE and guests in need are personally selected by the relevant OWS working groups.
Host an Occupier is a collaboration between the http://housing.nycga.net/about-host-an-occupier/" target="_blank">Housing Working Group of http://housing.nycga.net/about-host-an-occupier/" target="_blank"> Occupy Wall Street and the artist group http://www.wooloo.net" target="_blank">Wooloo. The project was initiated on Saturday, the 29th of October 2011, when the first snow storm hit New York City.