MAP THE GAP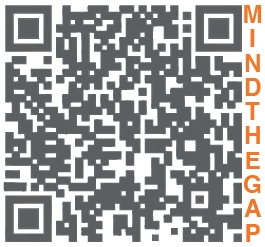 Type
Online Exhibition
Category
Activism, Conceptual, Design, Digital, Drawing, Fi...
Status
Archived
Deadline
February 29, 2012
Application Fee
Not Available
Host
Location
Enter City, United Kingdom
MIND THE GAP is a multi-platform arts initiative. MIND THE GAP playfully alludes to transportation, but also references borders and gaps of all kinds: geographic, social, and economic. Through exhibitions, a panel at ISEA2011 and through ongoing virtual projects, MIND THE GAP aims at engaging discussions of how emerging artists from around the globe are addressing issues of geographic and social borders, technological borders, and socioeconomic gaps.
PARTICIPATE IN MIND THE GAP'S MAP THE GAP PROJECT
As a participant in the "Map the Gap" project, you have the opportunity to explore your own ideas of gaps and have your digital photos displayed on our Tumblr. We invite viewers to consider the various gaps we experience in our daily lives. Whether it is a gap in the sidewalk that we jump over, the gap in our teeth that has distinguished us, or the gap in time and space that separates us from our loved ones, gaps are all around us. Tell your story through your digital photos, MP3 files or PDFs and send them to us at: icont.cept@gmail.com. Write in the subject line: "Map the Gap." Selected photos can be viewed at:
http://projectmindthegap.tumblr.com/">http://projectmindthegap.tumblr.com/