Sea Worthy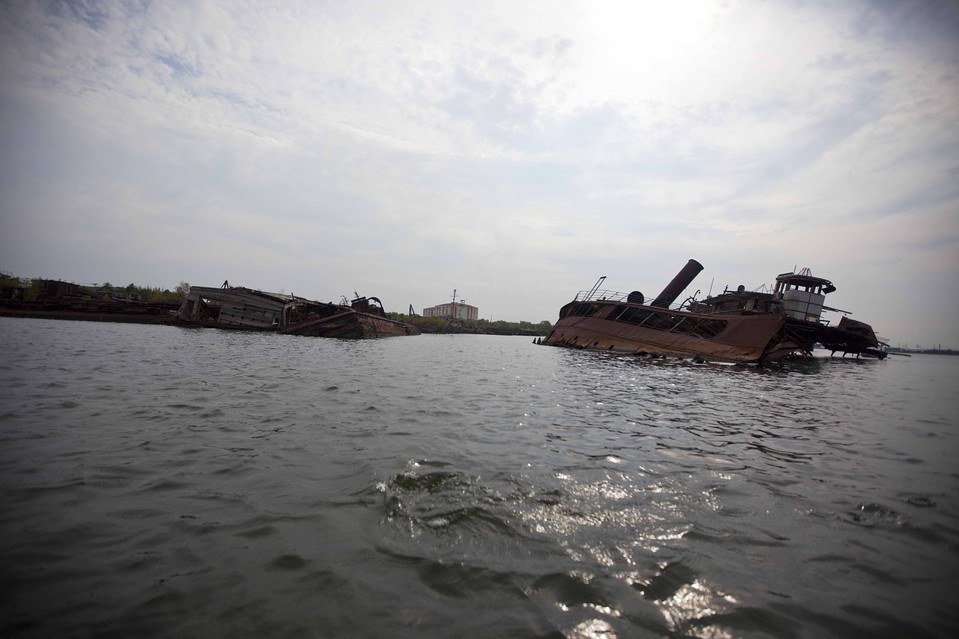 Type
Exhibition
Category
Activism, Conceptual, Design, Installation, Interv...
Status
Archived
Deadline
March 6, 2011
Application Fee
Not Available
Host
Location
New York, United States

CALL FOR ENTRIES / PROPOSALS:
EFA Project Space, Flux Factory, and The Gowanus Studio Space partner to bring you Sea Worthy (working title), an experiment in, exploration of, and tribute to maritime art. Beginning in late spring and continuing through the summer of 2011, Sea Worthy will combine exhibitions, workshops, and artist-led events in and around New York City's waterways and waterfronts.
With over 70 islands and 700 miles of coastline, New York City is a formidable archipelago; this collective project aims to prompt a discussion of access to and use of the waterways of New York – and to reclaim, if modestly, the largest open space in the city – while engaging with related themes in contemporary art practice. We are seeking artists, boat builders, and creative people to participate in this collective and layered endeavor, and we are soliciting proposals for workshops, construction projects, performances, interactive events, and exhibition-ready artwork. Participants will contribute to one or more of the three main project areas:
Exhibition
EFA Project Space, on West 39th Street in Manhattan, will host an exhibition exploring the notion that artists and makers employ boats not just as vehicles but as open platforms for social experimentation and as metaphors for personal, artistic, and collective freedom. Plans, diagrams, live footage, photo documentation, animations, re-enactments, and models are all welcome.
Workshops and Projects
The Gowanus Studio Space will provide a venue for workshops and projects directly connected to maritime activities and culture. We invite boat building workshops, presentations, lectures, book clubs, community meetings, talks, and debriefings that allow the public to participate in the artistic process. Proposals can be for single events and happenings or for projects that span multiple weeks, making use of our open gallery space, wood, metal, and printmaking facilities. In order to inform your proposal, please see our website http://www.gowanusstudio.org for more information about our facilities, past projects, and ongoing programs.
Boats for Public Voyages
Flux Factory will enlist a crew of boat builders and designers to build a fleet of seaworthy boats. The public will be invited to sail off with Flux Factory and go on expeditions exploring the waterways of New York throughout the summer, on over a dozen ships specially designed and built for this project. Additional events may include boat jousting, a circumnavigation of Manhattan, bird watching expeditions, and various discussions and panels with experts to be held on the subject of all things nautical.
Interested parties should submit:
I) A brief letter explaining your motivation for taking part in this project (250 words). Please title your document in this format: LAST NAME_FIRST NAME_LETTER.PDF).
II.) A short project proposal (500 words). Please include any applicable sketches, designs, brief texts describing the project, instructions, etc. in JPG, or PDF format (or as a website). Feel free to respond to one of the three program areas listed above directly. Projects that overlap the three areas will also be considered, though modifications may also be suggested.
III) Documentation of previous work that connects directly with the project you are submitting:
Maximum 2 pages
or 5 images in JPEG of PDF format only. Maximum 72 dpi. Please title your document in this format: LAST NAME_FIRST NAME_IMAGE#)
or 5 minutes of video. (Please send a URL/link to your video work, no DVDs will be accepted.)
III) Resumé or bio (Maximum 2 pages. Titled LAST NAME_FIRST NAME_BIO.PDF)
Deadline: Entries must be received via wooloo.org on or before 5 pm EST on March 7, 2011.
Applicants will be notified of their involvement on April 2, 2011.
If you have any questions, please e-mail ben@gowanusstudio.org.