Question Time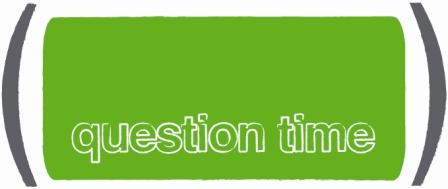 Type
Category
Conceptual, Other, Sound
Status
Archived
Deadline
December 18, 2009
Application Fee
Not Available
Host
Location
Copenhagen, Denmark
www.questiontime.me
QUESTION TIME is a series of 1000 interviews, conducted throughout Copenhagen during the COP15 conference and New Life Copenhagen, towards an laternative statement of the way forward on climate change. In a context of inter-governmental debate and negotiation, QUESTION TIME explores an alternative approach to climate change and social structures, based on anecdote, neurotic beaviours, misunderstandings, and gossip.
FROM 7TH - 19TH DECEMBER 2009 WE WILL BE IN COPENHAGEN, CARRYING OUT 1,000 INTERVIEWS WITH ACTIVISTS, RESIDENTS, VISITORS, POLITICIANS AND COMMENTATORS. USING AN INTERVIEW SCORE, WE WILL RESPOND TO THE NEGOTIATIONS IN COP-15 AND EXPLORE THE SOCIAL DYNAMICS OF NEW LIFE COPENHAGEN. IF YOU WOULD LIKE TO BE INVOLVED BY BEING INTERVIEWED OR ATTENDING ONE OF OUR SUMMITS, PLEASE SEND US AN EMAIL.
QUESTION TIME involves four UK artists, ranging in mood from the mildly neurotic to the apocalyptic, looking to discuss climate change with as wide a spectrum of Copenhagen residents as possible, mapping its presence in the individual and collective psyche. Each day, parallel to the conference, the four artists will conduct a series of programmed and random interviews across the city - in cafes, conference centres, parks, street corners, shopping centres, museums, universities, and domestic residencies.
Initially, the questions will be our own - formulated as a pack of 30 playing cards, dealt out in ever new combinations at the start of each conversation. But, of course, each encounter will bring new (mis-)information to light. So each day ends with a public summit at which the days discoveries are presented, and the next days questions are formulated. In the manner of the COP15 itself, we will each day use the material we have collected to formulate a statement on climate change and the way forward for us, Copenhagen, and the world.
These summits will be open events, held in various locations around the city, with a feel that combines performance, seminar, poetry reading and a shared meal - an alternative, convivial, artists led version of the discussions taking place at COP15. The unfolding statement will appear online as a series of podcasts, adapted with new material daily. The accumulated questions will map a web of concerns and also provide a score for future research projects into the area of climate change.
QUESTION TIME will conclude with a final summit, to which all participants will be invited to share in a final declaration. The final event will also launch the next stage of the project, where each artist develops their own project - be it performance, exhibition, event, or written text - from the archive of material collected throughout COP15.