FIT - freie internationale tankstelle. FILLING STATION FOR THE CREATIVE SPIRIT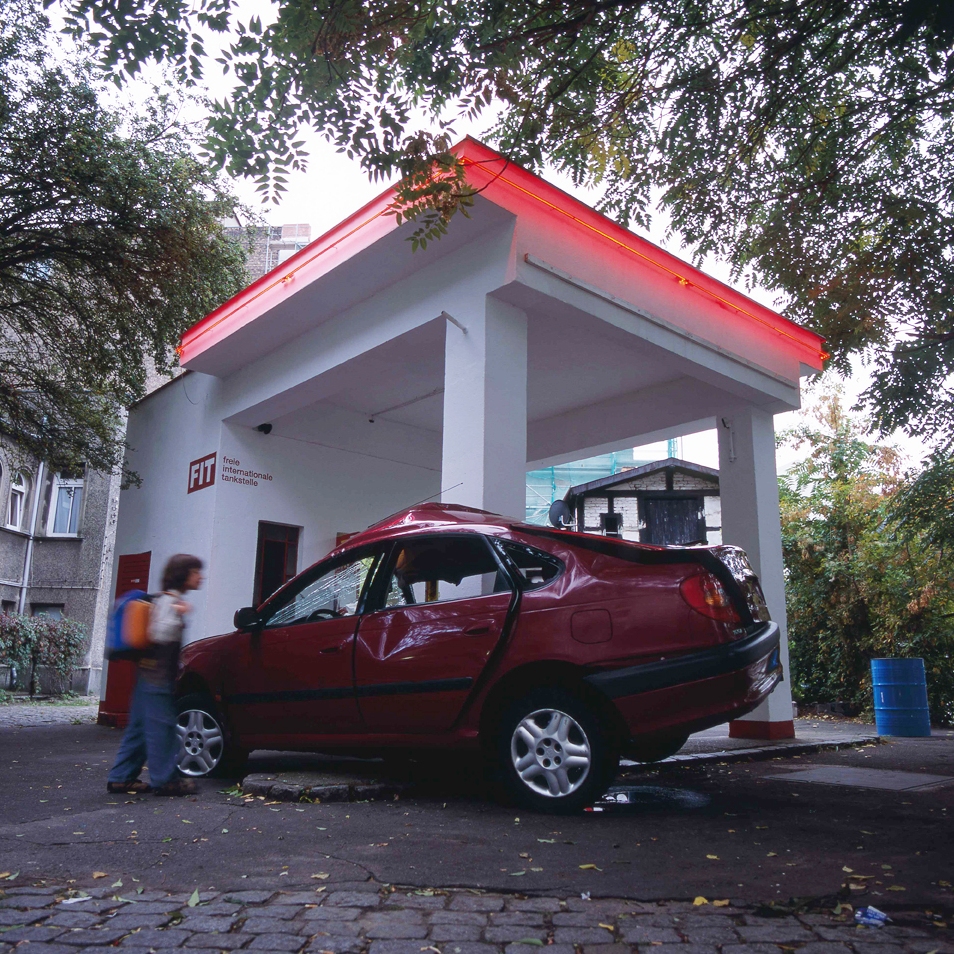 Type
Category
Activism, Architecture, Conceptual, Curating, Desi...
Status
Archived
Deadline
March 30, 2010
Application Fee
Not Available
Host
Location
Copenhagen, Farumgade 4-6, Nørrebro, Denmark
Since it was founded in 2002, the FIT - freie internationale tankstelle - has stood for art that is relevant to society. Art that uses aesthetics to communicate ideas of individual and societal concerns. Art that is visionary in its conception. The mission of FIT is to reclaim the abandoned architecture of filling stations and to rebrand their original function as sources of fossil fuel. It is a vision of transformation. Where the stations of exhausted natural resources, are transformed by the imagination of those who gather, in the spirit of collaboration, to produce a new fuel for humanity. To tap into an inexhaustable resource; the life force of human creativity.
It is the mission of FIT to be all inclusive in its commitment to exploring the full spectrum of human and societal creativity, including those expressions not commonly valued by society.
FIT is interested in extended concepts of art (?Erweiterter Kunstbegriff?), such as creating social sculpture that restore art to an active role in society. To explore and stimulate the artistic-philosophical content inherent in cultural and social activities.
With the friendly takeover of shut down gas-stations worldwide or simply building a copy of the main station in Berlin, FIT goes into a global context.
These gas stations of the future receive there actual authorization as a social sculpture integrated back into society.
New filled with the creative energy of those, wich arrange the station on most different levels.
Therefore testivy FIT stations in Miami / USA, Kaufdorf / Switzerland, Ludwigshafen / Germany, Berlin / Germany and the upcoming FIT in Copenhagen / Denmark.
FIT IN COPENHAGEN
From Mid. October the FIT is planning a "friendly takeover" of a abonnded Gas Station in the Norrebro/ Copenhagen. The FIT will be there at least until Juli 2010.
For that we are looking for Artist, Social Projects, Art Projects and of course creative Non- Artist who FIT in our philosophy.
The opening event will take place on the 05.12.09 on the occasion of the World Climate Conference.
Please send your proposal to info@f-i-t.org.
FIT
freie internationale tankstelle
Schwedter Str. 262
10119 Berlin
++491603022240
http://www.f-i-t.org/">www.F-I-T.org