The Travellers Box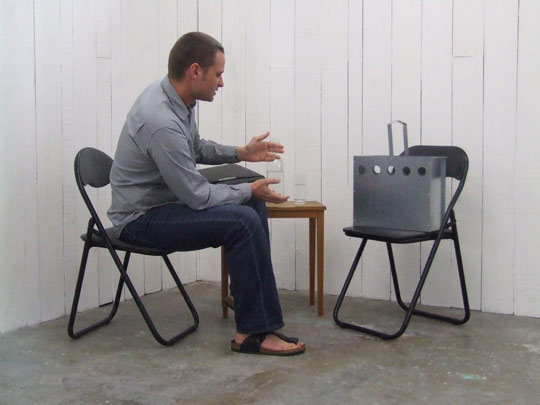 Type
Category
Conceptual, Curating
Status
Archived
Deadline
June 10, 2010
Application Fee
Not Available
Host
The travellers box Project
Location
Germany
Open Call for The Travellers Box project, an ongoing international, collaborative, web-based project.
WHO: Co-curators - who can 'host' the project in your country and invite artists to take part.
WHAT: Travellers Box International is an artistic discourse where the 'box' is used as the trajectory / mediating object.
The Travellers Box
- is a travel baton
- is an empty metal suitcase
- is working with conceptual contemporary art
- is working with relationships and networks
- is an open and mobile construction
- is based on the idea of collaborative artistic development
- is an ongoing artistic interpretation - and disseminating travel
- is working internationally and local-national
BACKGROUND: Originated in Denmark by danish artist Lars Vilhelmsen, the boxes have travelled to several countries over the past 5 years, including the UK, USA, Germany, Sweden and Norway, where a series of artists have taken part in various forms of the project. One of the objectives is to expand on this growing international network, via artists collaborating directly (having the box and making work with it) and via those artists connecting with others also involved in the project, both in their own and in other countries.
WHEN: Co-curator opportunities are initially set out for a period of one or two year
DETAILS: We are interested in issues concerning socio-cultural relations such as the cultural divide in attitudes, habits, lifestyles, places, spaces, etc., as well as looking at how placing work in unusual (un-art-like) contexts, creating interventions and so on can play with and shift the boundaries of how art is perceived as 'art'.
The collaborative process between you and another artist is seen as integral - a form of work in itself, and as such, selected documentation as well as the artwork that you create will be published on the website. Exhibition opportunities are encouraged but not mandatory.
APPLY: Please submit a short proposal via email outlining your interest in the project and how you feel your practice connects with it and a CV. Email:
info@thetravellersbox.org
History: Box project started back in 2004 and has undergone various changes under way from The Travellers Secret Box to The Sandwich Box for new inscription in form of The Travellers Box which includes The International Box and The Local Box. Behind the box project is a working group, several co-curators and a lot of artists who have contributed and continue to contribute to the project with art works. The box project was founded by danish artist and curator Lars Vilhelmsen.