DEADLINE EXTENDED: FLORA: The Other Endangered Species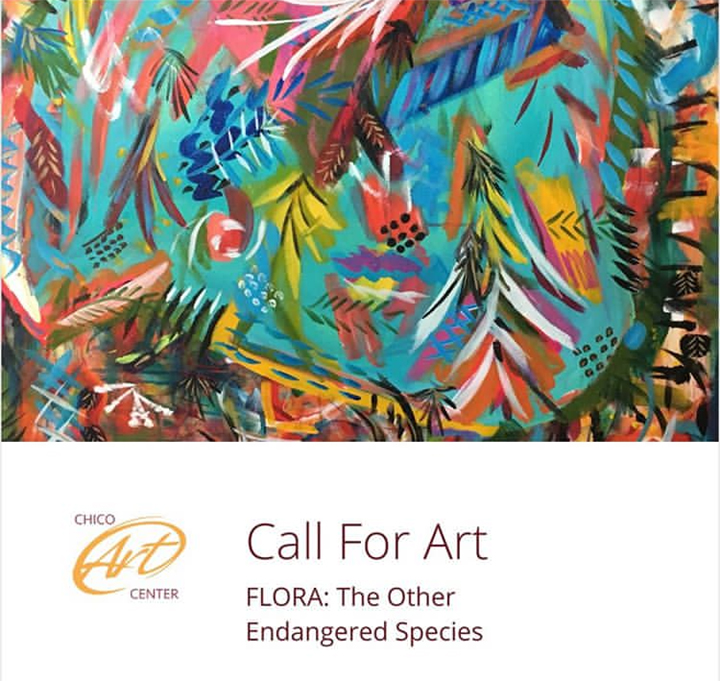 Type
Exhibition
Category
Conceptual, Digital, Drawing, Installation, Mixed ...
Status
Archived
Deadline
August 15, 2020
Application Fee
Not Available
Host
Location
Chico, United States
Chico Art Center
DEADLINE EXTENDED: FLORA: The Other Endangered Species
Focusing on native, threatened, and endangered plants, Chico Art Center is seeking artwork of all media that helps us think about how important biodiversity is to the health of the regions we live in. Increasing awareness and knowledge of plants, plant life cycles and how to use them effectively in our lives is essential. How do we grow our future?
The submission deadline has been extended to August 16, 2020.
For more information: https://chicoartcenter.com/flora/
Gallery exhibition: September 5-25, 2020
Due to fluctuating COVID-19 Guidelines for Butte County, the exhibit may be online only. Submission Fee: $25 Members/$35 Non-Members
Cash Prizes: $200, $100, $100
This exhibit is generously sponsored by Ann & Tony Slocum
Chico Art Center
450 Orange St.
Chico, CA 95928
530-895-8726
Facebook: https://www.facebook.com/chicoartcenter