APPLY NOW: "WHO NEEDS ART ANYWAY?" / MODULE 3 AT AFFECT SUMMER PROGRAM FOR COLLABORATIVE ARTS IN BERLIN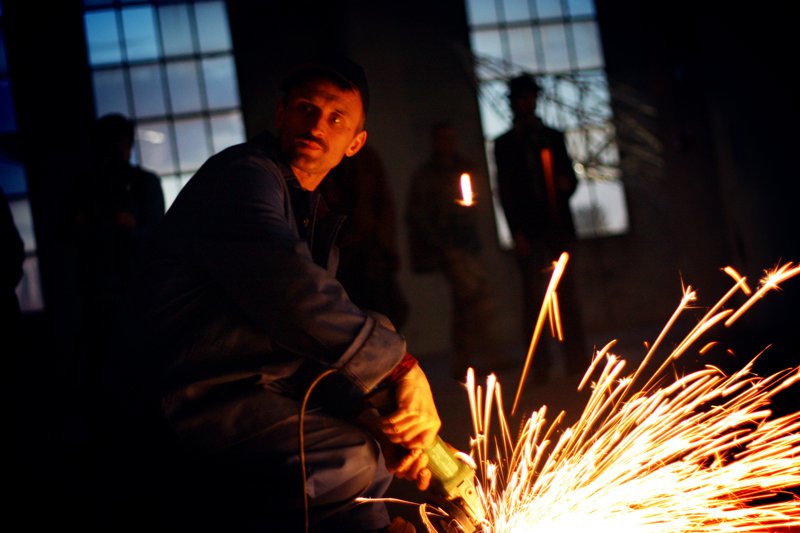 Type
Publication, Residency
Category
Activism, Curating, Intervention, Mixed Media, Per...
Status
Archived
Deadline
June 29, 2018
Application Fee
Not Available
Host
Location
Berlin, Germany
AFFECT: AGORA'S PROGRAM FOR COLLABORATIVE ARTISTIC PRACTICES IN BERLIN PRESENTS: Module III at AFFECT Summer Residency
http://projects.agoracollective.org/affect/module-3/" target="_blank">WHO NEEDS ART ANYWAY? Laboratory of social sensitivity
/ facilitated by Zorka Wollny
2 – 8th of July 2018.
"Art as contextual art is opposed to multi-meaning and also to relativism. One and only one expression is true in the given pragmatic context. Such expression is expressed with assertion."
August 1976, Jan Świdziński – from 12 Points of Contextual Art.
Testing ideas through the district of Neukölln, in this 7 days intensive workshop Wollny sets on a mission to prove there is no escape from the context, and become aware of the site-specificity of every work, offering her years of experience in performance art, site specific art and socially involved projects designing compositional frames as a base to support residents bringing together people from very varied backgrounds, paying attention to the role of architecture and the ways in which people make use of the urban space to voice their claims, underlining every day iconographies of "the public".
The main focus is the issue of collaboration, learning to take a closer look on the context in which one plans to present a work. WHERE TO PERFORM? and HOW TO COLLABORATE? -, involving a series of practical exercises and first drafts of performances as an action research on Neukölnischer groups and communities, surveying the question on the utility of art through the district while establishing bounds towards the realization of a collaborative project. And if we'll face the opinion that art is not a first, nor a second need in the district, maybe we'll at least end up with a good discussion about why? Or under what conditions could smaller communities benefit from art, and artist benefit from contact with specific groups? And, "who needs art, anyway"?
During the workshops residents will work on ideas they would like to develop and plan the realisation of an ideal project step by step – from the first idea, through finding the right partner, make a good working schedule, preventing obstacles, targeting the right audience, etc.
MATERIALS will consist of a practice of self examination crossed by 3 major issues:
1. How to think things through: Where shall you work? Why? And with whom? Who is your target group? Who is you main partner? Who is your audience?
2.The organisation of work: How to make it happen? How long can it take? How to get people involved, how to organise the group of co-workers? How to do it with the full respect to the people and contexts within which one wants to work? Who gets the credit?
3. The importance of trials and errors: Possible sources of troubles. From first drafts to the final piece and all the process in between. What is a good contextual work? Shall we ever try again?
GROUP: The workshops are addressed to performers, dancers, sound artists, musicians, choreographers and young artists who like to work in social or political context or with the specific target groups – and all those people who are open for collaborative and contextual projects. We will NOT WORK on pieces planed to be presented in white box of art gallery or black box of stage.
About the facilitator
Zorka Wollny(Krakow, 1980) Lives in Berlin. Zorka Wollny creates acoustic compositions for institutions, factories and empty buildings. Her works inhabit a space between art, theatre and contemporary music, and are always closely connected to the historic and functional context of specific architectural sites. Wollny's collaborative production style often involves public rehearsals and workshops in which she creates structures of cooperation with individuals as well as groups and communities, such as composers, students, actors and activists. In one of her most recent works, "Unmögliche Oper" (2017), she involved several choirs and citizens of the German town Oldenburg in an exploration of the voice as a tool of expression and public debate. "Order" (2015) was composed for the Teutonic Castle in Swiecie, Poland, a 15-person volunteer choir, three percussionists and electronics. In "Ophelias. Iconography of Madness" (2012), presented at the Museum of Art in Łódź, Wollny staged a performance of eleven actresses, representing the figure of Ophelia as depicted in several historical theater productions of Shakespeare's Hamlet. In "Oratorio for Orchestra and Warsaw Citizens Choir" (2011), developed for the Warsaw Autumn international festival of contemporary music, Wollny devised a concentrated, polyphonic manifestation in the city centre of Warsaw, that was produced in collaboration with NGO's and the Warsaw Philharmonic Orchestra and is based on the political manifestos and agendas of the participating activists..
LINKS:
http://www.zorkawollny.net/" target="_blank">www.zorkawollny.net
** References for this module: 12 POINTS OF CONTEXTUAL ART http://www.swidzinski.art.pl/12points.html" target="_blank">www.swidzinski.art.pl/12points.html
https://vimeo.com/235728317" target="_blank">** See project example for this module
PROGRAM FRAME:
AFFECT is Agora's Program for Collaborative Artistic Practices in Berlin, currently in its fourth edition.
AFFECT 2018 is formatted as a research residency and international summer programme under the theme: "Micro-Utopias: Cartographies of Relational Art in Berlin".
Taking place during June and July 2018, the program consists of four modules offered as intensive week-workshops, each led by an international art who open their research practice as a context for experimentation, learning and collaborating across disciplines.
Content wise the modules renew the question about the social function of art, offered as case studies to support residents contextualizing the program's main question in Berlin, triggering autonomous research strands at AFFECT based on the insights gained through the exchange of practices during their stay.
The residency outcome consist of an e-publication project, with growing contributions by residents issued by topics, shaping a self-styled cartography of subjectivities, encounters and methods within Berlin's micro-utopias of art+life.
More Info: http://www.agoracollective.org/affect
See Application Information Brochure here: https://drive.google.com/file/d/1uyKL6IlC33prquWY8aRNDRYPdffFjiWm/view?usp=sharing">https://drive.google.com/file/d/1uyKL6IlC33prquWY8aRNDRYPdffFjiWm/view?usp=sharing

https://drive.google.com/file/d/1uyKL6IlC33prquWY8aRNDRYPdffFjiWm/view?usp=sharing">