A Retreat in Princes' Islands - Tab Residency Summer Applications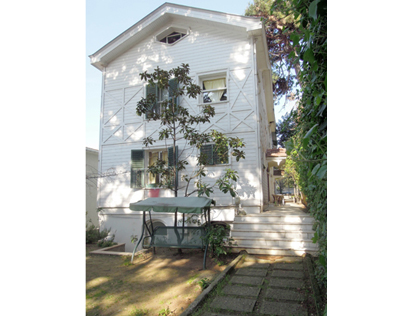 Type
Exhibition, Residency
Category
Activism, Architecture, Conceptual, Curating, Desi...
Status
Archived
Deadline
June 14, 2018
Application Fee
Not Available
Host
Location
Istanbul, Turkey
Organization:
Tab Residency program offers artists a residential space to devote time and focus on creating both individually and collectively and a gallery space to be be used for solo exhibitions, performances, music collaborations, and spontaneous conversations.
Duration:
Tasarim Bakkali (Tab) is founded and run by artists, is open to all contemporary artists throughout the year. The residency periods are monthly organized and applications are accepted minimum two weeks before the residency period.
Accommodation:
The Princes´ Islands are an archipelago off the Anatolian coast of Istanbul Turkey, mostly car free, naturally and historically preserved area. Ten minutes walk from Buyukada port, the residency building is a four floored shared building, one floor for the studio spaces, one floor for accommodation rooms, one floor for common spaces such as kitchen and living room and a garden.
Studios:
The residency studios does not contain any specific workshops so they can be used for any kind of work. The studios will be reorganized considering the needs of each artist. Please feel free to ask for other equipment or tools besides the listed, depending on your needs. Disciplines involved can be architecture, industrial design, fashion, interior design, conceptual art, literary arts, visual arts, new media, performing arts (the artist should consider the small exhibition space), multi disciplinary works, any kind of recycle, upcycle or reuse projects.
Disciplines:
Visual Art
New Media
Animation
Printmaking
Curatorial
Film Making
Architecture
Sculpture
Ceramics
Performing Arts
Textile Art
Music
Literature
Tools:
Internet Connection
Musical Instruments
electronics tools, printer, scanner, basic painting equipment , well equipped toolbox ( drill, jigsaw, dremel, bench grinder...) and various materials to be reused for upcycle and recycle projects.
Library
Office
Kitchen
Computer
Woodworking Tools
What is expected of the artist:
The artist should prepare an exhibition in Istanbul for the particular gallery space.
Donation of an artwork is not mandatory but will be appreciated.
The artist should straighten out the needs and style of production beforehand.
The artist should be experienced enough to design and prepare an exhibition in a limited time. (1-3 months)
The artist should provide information about old works and exhibitions.
A residency fee of 700 euros monthly should be paid before the beginning of the residency.

What are the benefits of the program:
The residency in Buyukada offers the artists a quiet and peaceful living and working opportunity, very close to the charming chaos of Istanbul.
The artist will have the chance to prepare a solo exhibition in Istanbul.
The exhibition will be exposed to the community via certain media channels.
https://goo.gl/vYIR3o